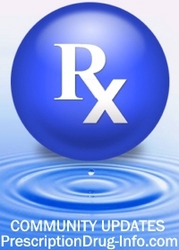 We are not talking about spray cans here
Westlake Village, CA (PRWEB) June 29, 2010
For over 6 months individuals have been writing into the People's Medicine Community® expressing great concern over the discontinuation of Azmacort. Triamcinolone (the drug's active ingredient) is a synthetic corticosteroid which was available in the form of an inhaler as a preventative measure for individuals with acute asthma. Long-time Azmacort users stated that it did not come with the side effects that other asthma medications gave them, and they are now extremely concerned, having been left with no real alternatives.
Jack, creator of the Azmacort Forum, stated, "Azmacort has been taken off the market because of environmental concerns … There really is NO substitute. All other steroids do not work. My wife could die because of it. No one seems to care." Since posting his wife's story in January numerous other patients have come forward to report similar challenges. Community member Katharine stated, "I've been using Azmacort since the early to mid 80's. It was the only medication that finally got me off high daily doses of Prednisone, which made me so sick ... Every time I contracted a simple head/chest cold I ended up in the hospital for days. Since using Azmacort I have not had to visit the hospital once ... After all these 25+ years I feel great and show no adverse effects to the medication. I am dreading this process of finding a new med." Janet, another community member, had been taking Azmacort for 18 years. "I was fully functional and then my life stopped on March 3 when I had to make the switch" ... "I felt horrible the first 2 weeks coming off of Azmacort. It was so engrained in my system. I felt like I was going to end up in the hospital and die. I could not do anything but sit and try to breathe."
Such statements followed the FDA's decision to phase out Azmacort (and other metered dose inhalers containing CFCs) due to environmental concerns. They formally announced on April 13, 2010 that "seven metered dose inhalers that contain chlorofluorocarbons (CFCs) are being phased out in the United States. These inhalers use CFCs as propellants to spray the medicine out of the inhaler so patients can breathe the medicine into their lungs. The seven CFC inhalers are used for the treatment of asthma or chronic obstructive pulmonary disease (COPD) or both. Both diseases cause a decrease in air flow to the lungs." As to the reason for their decision they explained "CFCs harm the environment by decreasing the ozone layer above the earth. The ozone layer protects us from harmful ultraviolet radiation. The United States and most other countries have signed an international agreement to make it illegal after certain dates to manufacture or sell substances, including CFCs, which decrease the ozone layer. Most CFC inhalers have already been phased out as part of this agreement." (1)
Such reasoning is not sound for patients who have come to rely so much on Azmacort as the only source of relief. "I have seen numerous drug forums started by consumers after a product which they have been using for years was suddenly discontinued. What sets this particular medication apart is the fact that it helped so many with potentially life-threatening respiratory conditions," stated Nick Jabbour, the community's founder. "All we can hope for at this point is to increase public awareness of the fact that this decision is really bringing harm to individuals."
Also up for debate is whether or not the amount of CFCs expelled by the inhalers was anything more than trivial. "We are not talking about spray cans here," stated a patient who wishes to remain anonymous. "I mean, can we really say that CFC inhalers are what was depleting the Ozone layer? This is just another example of politics overriding common sense."
Pulmonologists have been recommending alternative medications such as:

Aerobid® (Flunisolide)
Asmanex® (Mometasone)
Alvesco® (Ciclesonide)
Flovent® (Fluticasone)
Pulmicort® (Budesonide)
Qvar® (Beclomethasone HFA)
It is recommended that all patients affected by this decision consult with their physicians to try and find a solution. Individuals are also encouraged to contact Abbott (the manufacturer of Azmacort) at 1-800-633-9110 or the U.S Food & Drug Administration at 1-800-332-1088. They can also participate in the petition to save CFC inhalers at savecfcinhalers.org, or share their story in the medicine community's Azmacort Forum at no charge.
About PrescriptionDrug-Info.com, The People's Medicine Community®
Built on the social web's fundamentals, The People's Medicine Community® operates as a medium for individuals, patients, care-givers and other interested parties to share medical experiences with one another. Online since 2005, it has grown to encompass hundreds of thousands of posts from visitors around the globe. PrescriptionDrug-Info.com is a free service that allows visitors to share their medical stories anonymously. Users need not register to use the site, adding a level of privacy and comfort.
The Community sends their most heartfelt condolences to Jack, who lost his wife on June 5 as a result of medical conditions which were exacerbated following the discontinuation of Azmacort.
"When Azmacort was taken away from asthma sufferers, it was terrible disservice to us all. They should have put the medicine in a different propellant. This was done with Albuterol and maybe others too. Jack's wife June was stable on Azmacort and her condition worsened when she had to try different preventative inhalers. Her health spiraled down, like a domino effect, until she passed away. How many June's are out there that we do not know about?"
"I am very much in favor of measures to save and protect our environment, but we cannot lose sight of the fact that this was also a medical decision (with life and death impacts). How much research was undertaken into the effects of this ban on patients' health? Is any mechanism in place for tracking, monitoring and reporting medical outcomes in affected patients?"
(1) http://www.fda.gov/ForConsumers/ConsumerUpdates/ucm207864.htm
# # #