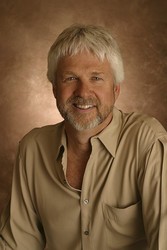 The problem of municipal tap water is one of both language and perception
Brookside, Utah (PRWEB) March 13, 2008
A study released by the Associated Press on Monday showed test results indicating the presence of drugs in drinking water of some 41 million Americans. Since then consumers around the country have been scrambling to learn what they can do to remove these contaminants. Many people are purchasing water treatment equipment in an attempt to find peace of mind. Often they will purchase the wrong equipment.
There are problems with making a quick decision about what to buy and Ecologist James P McMahon, owner of Sweetwater, LLC, points these out. McMahon describes a five-step process for determining the appropriate water purification system in Sweetwater's Ultimate Guide to Selecting the Perfect Water Treatment System, available for free for a limited time.
The probe on drugs in drinking water recommended reverse osmosis as the treatment method that proved most effective in removing pharmaceuticals from water. What the study failed to mention are the downfalls of reverse osmosis.
Reverse osmosis refers to a multi-stage system in which one stage consists of a film membrane. Water is forced through the membrane, leaving contaminants behind. This removes not only contaminants, but also naturally occurring minerals. Numerous studies funded by the World Health Organization show that people who drink water with minerals suffer lower rates of disease than people who do not.
Another issue with reverse osmosis is that because water is the universal solvent, removing minerals will lower the pH of that water. Consumers will therefore be drinking acidic water, which some health practitioners would suggest is unhealthy. McMahon recommends drinking water that is pH neutral or only slightly alkaline. Most city water is already alkaline.
Finally, reverse osmosis systems have been known to grow bacteria colonies or mold in the storage tank. If a consumer chooses to use a reverse osmosis system they also must be sure to clean the system annually or they may create new problems with their water.
Each of these objections to reverse osmosis can be overcome by purchasing a system that addresses them.
The way an individual can make certain that they are purchasing the correct water purification system is to start by looking at a copy of their city's water report. Consumers may call the city and request a copy and can often find the report online with a simple search for 'city, state water quality report'. Because pharmaceuticals and other complex chemicals are not regulated they will not be listed in this report. What they will find in the text of the report is the specific water source -- be it a lake, river or well. If the source is surface water such as a lake or river, then just look upstream. If there are cities upstream of their water source then these types of contaminants will be present. The larger the upstream population, the larger the problem.
After determining the source of water, a consumer may then look at the table of contaminants in the water report. The specific contaminants will determine the type of home water purification system that is appropriate.
McMahon recommends that consumers buy the system that removes the contaminants in their water. "In many cases a multi-stage filter system is superior to reverse osmosis," says McMahon. Whether or not carbon filters remove pharmaceuticals is currently unknown.
According to McMahon, "Regardless of the presence of unregulated drugs in drinking water, chlorinated tap water has been linked by numerous studies to a variety of cancers and other health issues."
"The problem of municipal tap water is one of both language and perception," adds McMahon.
Water utility managers maintain that the water they deliver to consumers is safe and meets all EPA standards. The fact remains that drinking chlorinated water is not safe even if it does meet EPA standards. These standards are a political compromise and only tangentially based upon health.
McMahon's perspective is that people expectation that government agencies deliver water that is healthy is unrealistic.
"The world has grown very complex and the fact is that there is much we do not know," says McMahon. "Let's expect government to deliver disease free water and then also expect to treat it ourselves if we'd like to make it healthy."
There are thousands of man made chemicals, all of which are potentially in drinking water. Additional studies of unregulated contaminants are necessary and perhaps most importantly is the need to identify which treatment processes, including carbon, reverse osmosis and ozone, will remove them.
McMahon advises that "Rather than rushing out and buying a water purification system that may bring peace of mind without providing actual protection, consumers should take the time to consider where they live and which water purification system will provide the healthiest water."
Ecologist James P McMahon works from his home in Brookside, Utah. He provides home water purification systems to families seeking to enjoy healthy water.
# # #