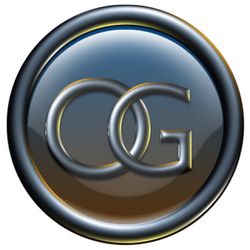 These polyrhythmic fills are particularly suitable for progressive rock and metal.
New Providence, PA (PRWEB) June 24, 2010
Hot on the heels of releasing the popular Westcoast Drumming pack, Swedish drum loop producers OddGrooves launches their new MIDI drumming pack Polyrhythmic Fills: FIVES. The FIVES pack focuses on polyrhythms all related to the number five - quintuplets, 5 against 2 and 5 against 4, rhythms that can be very tricky to play or program for a non-drummer.
The fills are all played live by Swedish polyrhythmic master drummer Magnus Brandell, and to ensure that the flow and human groove isn't lost, no quantization has been applied.
The FIVES pack features 90 fills recorded in a total of 3 different tempos, and has been pre arranged for popular drum samplers such as:

Toontrack EZdrummer/Superior Drummer
XLN Audio Addictive Drums
Steven Slate Drums
Sonic Reality I-MAP
General MIDI
"It's true that we have done a couple of mainstream products lately, but with The FIVES Pack we are sort of going back to our roots to bring progressive rock, metal and fusion composers a way of incorporating various oddities into their music. You definitely won't find loops like these everywhere." says OddGrooves CEO Per Ulfhielm.
The OddGrooves FIVES drum loops pack is now available for purchase and download online at http://www.oddgrooves.com and is priced at 17 US Dollars.
A selection of free drum loops is also available for download at the company's website.
###