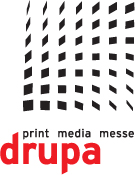 The popular HELIOS seminar series at drupe, will be presented free of charge in both English and German.
Dusseldorf, Germany (PRWEB) April 19, 2012
HELIOS Software GmbH, a leading developer of cross-platform networking, PDF, and image server solutions for Mac, Windows, and web clients, will be at drupa (Hall 09/D04). HELIOS will present its UB2 server solutions suite, featuring web based collaboration for pre-press related tasks – including remote soft proof with multi-user threaded annotations, Spotlight content and metadata file searches, as well as automated PDF and image processing.
In addition, HELIOS will conduct each day in its exposition area four presentations addressing these hot topics:

iPad Document Hub – Mobile file sharing and publishing platform. Learn how the new HELIOS Document Hub iPad app enables transparent file sharing between your server and iPad apps, for mobile productivity. Automatic file synchronization makes it ideal for collaboration and as a publishing foundation.
Remote Soft Proofing – Monitor proofs can replace print proofs. Learn how remote proofing and annotation throughout the design and approval process facilitates collaboration and saves time and money.
Spotlight Search – Find server files by text content or metadata from Mac, Windows, and web clients. Learn how HELIOS UB2 Spotlight searches solve the growing problem of quickly finding needed files on large server volumes.
Virtualizing servers – Save money and add flexibility. Learn how easy it is to deploy the new HELIOS file server appliance in virtual machine (VM) environments. This turnkey server solution serves Mac, Windows and Web clients using the HELIOS file server solutions.
These four topics continue the popular HELIOS seminar series, and will be presented free of charge in both English and German. Online registration for the seminars is now available on the HELIOS web site, http://www.helios.de.
Smart Ideas for Better Networking
HELIOS UB2 Unbreakable Server Solutions deliver mission critical server solutions to enterprise, government, university, and prepress sites. WebShare, EtherShare, and PCShare provide integrated cross-platform networking for Mac, Windows and Web clients, with advanced file and print server features, and easy remote server administration. HELIOS ImageServer, PDF HandShake and PrintPreview bring high efficiency and advanced capabilities to design, prepress and printing operations.
HELIOS products run on powerful and scalable servers including Apple Mac OS X, IBM AIX, Linux, Oracle Solaris, and Windows systems. HELIOS products provide reliable cross-platform support for Mac, Windows, Web and UNIX-based clients.
Distributors sell HELIOS products worldwide to value-added resellers who provide complete networking solutions to customers. HELIOS also works with many strategic partners that incorporate HELIOS server software to provide powerful third-party archive, asset management and workflow solutions.
Editorial contact:
Germany Helmut Tschemernjak, HELIOS Software GmbH, Steinriede 3, D-30827 Garbsen, Germany; Tel +49-5131-709320 Fax +49 5131-709325; E-mail: mktg (at) helios.de; Internet: http://www.helios.com
U.S.A. Thomas Hallinan, HELIOS Software GmbH, 209-827-2760, mktg (at) helios.de Bill Gram-Reefer, WORLDVIEW, 925-323-3169, reefer (at) worldviewpr.com