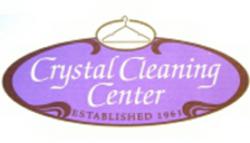 This spring, consider refurbishing and cleaning home decor pieces, such as down pillows, comforters, slip covers, quilts, draperies, dust ruffles and more
San Mateo, CA (PRWEB) April 01, 2012
Spring cleaning is the period in spring set aside for cleaning the house. This spring, the San Mateo expert dry cleaning specialists at Crystal Cleaning Center would like to offer tips on which linens and household items may need sprucing up.
1) Include household linens in spring cleaning.
"This spring, consider refurbishing and cleaning home decor pieces, such as down pillows, comforters, slip covers, quilts, draperies, dust ruffles and more," Lynnette Watterson of Crystal Cleaning Center said.
2) Always clean matching pieces together. Dyes can be very unstable, so to avoid color differentials, matching throw pillows and other home decor items should always be cleaned together.
3) Be aware of sun damage. The sun can weaken fibers in fabrics, which may result in deterioration after cleaning. Depending on the fabric, the sun can even fade colors in the course of a hot afternoon in a car.
"The sun is the worst enemy of draperies, or any fabric really," Watterson said.
As superb San Mateo dry cleaners, Crystal Cleaning Center always goes above and beyond to care for customers' garments and household items. Crystal Cleaning Center provides dry cleaning services, leather and suede cleaning, alterations and repairs, and expert care for draperies and home decor.
For more information about Crystal Cleaning Center's services, call 650-376-0580, view the dry cleaning experts on the web at http://local.sfgate.com/b20832466/Crystal-Cleaning-Center or visit 110 DeAnza Blvd. in San Mateo.
About Crystal Cleaning Center
Crystal Cleaning Center is a second-generation family business in San Mateo that has been in operation since 1963. Its professional cleaners provide expert dry cleaning services, wedding gown cleaning and preservation, and vintage clothing restoration. Crystal Cleaning Center has been recognized as the Dry Cleaner of the Year for the State of California, as well as the International Dry Cleaner of the Year.