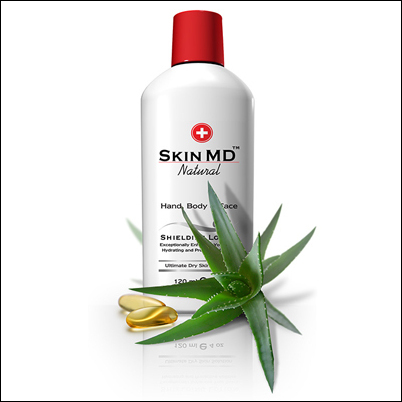 When your skin gets dry and itchy in winter you know that the protective outer layer of skin has been stripped away
Beverly Hills, CA (PRWEB) October 18, 2006
There are many positive aspects to this time of the year -- the weather turns cooler, the leaves turn color and we look forward to the holiday season. But one bothersome aspect of winter weather is dry, itchy skin. According to the US National Library of Medicine dry itchy skin occurs more often in winter, when cold air outside and heated air inside cause low humidity. The skin loses moisture, may crack and peel or become irritated and inflamed, causing millions of Americans to suffer from dry skin conditions.
Starting an effective dry skin care routine in autumn can sidestep the disasters colder weather can wreak on the skin. New ingredients and technology have produced a shielding lotion that bonds with the skin and replaces the protective layer that locks the moisture in, keeping the skin supple and healthy.
Ordinary moisturizers try to make up for the moisture that our bodies lose by adding an external moisture source and coating the skin with creams, but this is not as effective as we would like. In fact, it could even have a detrimental long-term effect by sending the wrong message to the moisture production parts of the skin.
"When your skin gets dry and itchy in winter you know that the protective outer layer of skin has been stripped away," says Dr Brian Zogg, a board-certified dermatologist with a practice in Albert Lea, Minnesota. "Artificial moisturizers in conventional creams and lotions can send a signal to the moisture producing parts of your skin that enough moisture is present. Your skin then makes less of the natural moisture needed to resolve a dry skin problem. With a shielding lotion you replace the outer layer and protect the natural oils and moisture in your skin, so it heals faster."
Prepare your skin for the onslaught of winter by starting a natural skin care treatment now. Use a shielding lotion like SkinMD Natural that bonds with your skin and replaces the protective layer, so that your skin retains its own oils and moisture. Skin MD Natural's light, sheer formula uses a number of natural herbs, vitamins and extracts preventing dry skin care naturally.
Contact Data:
Tia Jones
1-323-882-8125
# # #