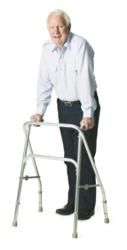 With the Dry Force CARES program, we want to make a difference in the lives of our customers. Being there to support them during such a challenging time is our way of showing that we are a family," explains Matt Sands, general manager
Houston, Texas (PRWEB) March 02, 2012
Continuing its efforts to be a one-stop resource for water cleanup and fire damage services in Houston, Dry Force has introduced a new program that provides special services beyond typical water and fire damage clean up in Houston. The new Dry Force CARES program assists customers who may be unable to deal with an emergency situation such as a flood or fire in their home, including contacting family members and arranging temporary housing. The Dry Force CARES program is available in all markets the company serves: Dallas Fort Worth, Austin, Houston and San Antonio.
The new Dry Force CARES program is invaluable to individuals in need of more than simply water damage cleanup and reconstruction in Houston. The program is designed to assist individuals with special needs, including but not limited to:

Elderly that live alone
Immune compromised
Homes with small children
Disabled
Widowers
"We started this program because we realize that some situations just call for more than restoration. With the Dry Force CARES program, we want to make a difference in the lives of our customers. Being there to support them during such a challenging time is our way of showing that we are a family," explains Matt Sands, general manager for Dry Force, "The moment we get the call our clients can be assured that a water damage specialist will be there within the hour."
Benefits of the Dry Force CARES program include:
Assigning a supervisor who visits the site the same day. This supervisor watches and checks on the job throughout the process to make sure things are being done correctly while the customer resides in a safe environment.
Dry Force will contact the family (of those affected by the damage) of the situation. If no family is available, a local church will be contacted to assist as needed.
If necessary, Dry Force will coordinate and help move the customer to an alternative living space (hotel) while the work is performed.
The customer will be called daily with updates and progress of the job.
Dry Force will work directly with the customer's insurance company to make sure the job is done correctly and promptly.
Dry Force certified water damage specialists are available 24 hours a day, seven days a week and 365 days a year for water damage and fire cleanup in Houston. For more information on how Dry Force can help you with any fire and water damage or restoration assistance in Houston, call 281-333-0009 or go to http://www.dryforcehouston.com
###