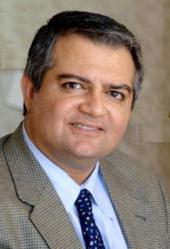 Beverly Hills, CA (PRWEB) September 18, 2012
Dr. Zadeh, Beverly Hills-based cosmetic dentist, is now offering his patent-pending gummy smile correction surgery to patients who are suffering from gummy smiles. The surgery is a unique combination of surgical gummy smile correction and restorative crown proportioning procedures that is designed to fix even the most severe cases of gummy smiles. You can visit GumliftExpert.com to learn more.
A gummy smile is a smile in which the gums appear out of proportion with the teeth. The gummy smile can have a number of causes, such as a larger than normal jaw bone or overgrown gums that cover the teeth. Many times teeth over erupt during orthodontic treatment resulting in a gummy smile after braces are removed. Because the gummy smile might have so many causes, it is usually difficult for a single dentist to provide a complete solution for the patient:
-Ordinary cosmetic dentists can only trim the gum edge with Laser to reduce the gummy smile. This technique is very limited in the permanent correction it provides. Gum tissue often grows back in 8 to 12 months.
-A typical gum surgeon or a gum specialist is very limited in his/her armamentaria of gummy smile correction as well. Most gum specialists perform a procedure called "lip repositioning". In this procedure, the upper lip attachment is brought down so that the upper lip does NOT move up when the patient smiles. While this procedure gives immediate good results, due to elastic nature of the lip tissue, the attachment moves up in time, resulting in relapse of the gummy smile.
-A few specialists perform the crown lengthening procedure which is a great tool in reducing the gummy smile in people with very short teeth, but this procedure is also limited in what it can do for severe gummy smiles and for those with not so short teeth but with very gummy smile.
Dr. Zadeh coined the term Gumlift in 1988 to describe a combination of a modified surgical crown lengthening and crown reproportioning procedure to achieve permanent gummy smiles correction while creating and maintaining ideal teeth size for the face of the patient. Additionally, lip repositioning can be done at the same time for dramatic improvements.
The gum lift surgery is revolutionary because it combines the cosmetic dentistry techniques with advanced surgical techniques. This Gumlift technique provides lasting results that patients can count on, because Dr. Zadeh specifically selects the procedures that address the root cause of your gummy smile.
Dr. Zadeh has been performing his Gumlift surgery for over twenty years. This procedure is highly successful in remedying even the most difficult cases of gummy smiles. As a result of this high success rate, many patients who have unsatisfactorily attempted to correct gummy smiles by other gum specialists around the country and world, travel to Dr. Zadeh to have him perform his revolutionary Gumlift procedure on their gummy smiles.
Dr. Parsa Zadeh graduated with honors from the College of Dental Surgery in Manipal in 1984. After a year of General Practice Residency, in 1986, he passed his boards among the top two percent of all candidates. In 1992 He completed a two year residency in advanced occlusion and prosthodontics at Foundation for Advanced Continuing Education of San Francisco. He completed the esthetic mini residency of UCLA in 2005. He received his Fellowship in Academy of General Dentistry and Fellowship in International College of Oral Implantology in 2006. He completed the requirements of IV sedation at USC School of Dentistry in 2007 and received IV sedation certification in 2008 from California Dental Board. In 2010, he was awarded the "Master" status from the Academy of General Dentistry. In 2011 he became a continuing education provider for California Dental Board and Academy of General Dentistry. He has also won several regional and national awards, including the "America's Top Dentist" award from the Consumer Council of America.
If you are considering having gummy smile correction surgery to fix your smile, call Dr. Zadeh's office at 310-273-9919 or visit http://www.gumliftexpert.com. He offers a complimentary initial consultation for patients considering undergoing the procedure. Representatives are available 24 hours per day to assist you.