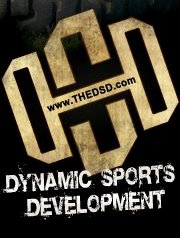 "DSD will provide you with the necessary tools to take your game to the next level" Samuel Dalembert, the Philadelphia 76ers – NBA
Tulsa, OK (PRWEB) July 05, 2012
The eyes of the world were on Oklahoma recently as the Oklahoma City Thunder competed for the National Championship Title in the NBA against the Miami Heat. "This young Thunder team has many a young athlete inspired to play in the bigs," says Coach JC.
Jonathan Conneely, originally from New Jersey, is no stranger to Tulsa's finest athletes. As the former strength and conditioning coach at Oral Roberts University, Coach JC began training many of the regions leading players at ORU. DSD is Tulsa's first Elite Sports Performance facility dedicated exclusively to athletes.
Conneely had already established himself as a leading expert in the Health and Fitness space as the Founder of Tulsa's Premier outdoor fitness program http://BootCampTulsa.com. Conneely started Dynamic Sports Development for the serious athlete to take their game to the next level.
Bobby Bundy with the Baltimore Orioles said, "When I came to spring training this past year, coaches started asking me, 'Man look at you, what did you do? You look great!"' This gave me tremendous confidence."
"Because I dedicated myself to DSD, we trained hard and I have separated myself from the competition," says Golf Pro Greg Mason.
DSD is not just for men, Katie Stoever, recently featured on News on 6 Tulsa trying out for the 2014 US Olympic Bobsled team trains at DSD Tulsa and a number of other serious female competitors. http://youtu.be/UXBcYFP5oPc In fact, DSD trains: Men, women and child athletes with programs starting for the 9 year old with coaches that specialize in youth training 9-18 years old.
"DSD will provide you with the necessary tools to take your game to the next level" Samuel Dalembert, the Philadelphia 76ers – NBA
DSD Tulsa is located at 4707 S 102nd E Ave, Tulsa, OK 74146. They provide training through a number of sport specific and age specific programs for men, women and young people. Athletes starting at 9 years old and they have coaches that specialize in youth training 9-18 years old.