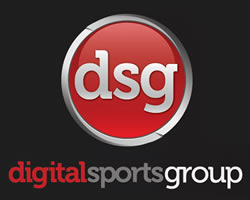 The BBC is a huge news platform and will be a great place for our stories to be picked up by Sports fans
(PRWEB UK) 9 March 2012
Digital Sports Group announce new BBC Sport link.
DSG have today revealed a new link with public service broadcasting giants, BBC. The new partnership will see the latest news from Football.co.uk and other DSG websites, appearing under the new 'This story around the web' service on bbc.co.uk/sport.
The service will now see stories and articles published by DSG appearing on the BBC Sport website. Readers will be able to pick up news stories on the BBC and follow through to Football.co.uk for a more detailed version of the story if they wish to do so.
Matthew Tait, Head of Operations for DSG said the following on the new BBC service "This will provide an excellent opportunity to share our news content on a wider stage. The BBC is a huge news platform and will be a great place for our stories to be picked up by Sports fans".
###