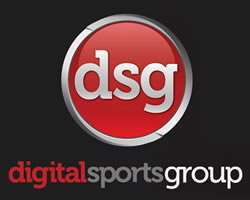 Digital Sports Group now into Golf Holidays
(PRWEB UK) 8 January 2012
Digital Sports Group, the UK digital network connecting sports fans and participants worldwide, has partnered with GolfPlanet Holidays, Europe's longest-established golf holiday company, to create Golfholidays.com.
Golfholidays.com now offers the largest choice of countries and resorts and is the most technically advanced golf holiday website with a wealth of information about thousands of hotels and golf courses and the ability to reserve, pay and ticket online.
Morgan Clarke, Managing Director of GolfPlanet, French Golf Holidays and Bond Street Golf says: "I've known James Richardson and Perry Wilson of DSG for some time and their web expertise is renowned. It's the perfect partnership where we can combine the marketplace and knowledge of our golf programmes and their experience and facilities."
"Travel is one of the great successes of the Internet with 74% of the British public researching their holidays online and 40% actually going onto book them on the internet. Those numbers will only increase as technology and websites make it easier to surf and book in your own time. Until now the golfing world has been slow in embracing the technology…Except us! Clients can book tee-times, hotels, travel, airport parking….Anything they need. Golfholidays.com is an A-Z of golf".
James Richardson, founder of Digital Sports, says: "We've developed the best golf holiday website out there and we will continue to ensure golfholidays.com is the online golf pioneer. What's more, we'll be rolling out more golf websites and, with the expertise behind our new partnership, we'll be offering holidays through several of our other big domain names - ski.co.uk, football.co.uk and golf.co.uk for example".
Golfholidays.com has some sensational launch offers and is intended to be easy-on-the-eye and easy to use.
The golf holiday market is estimated to be £100m in the UK alone. GolfPlanet and French Golf Holidays currently takes nearly 15,000 golfers a year. From the mid-end mini-trips to Northern France to the high-end Bond Street Golf programme, there are destinations to suit every taste and budget.
###