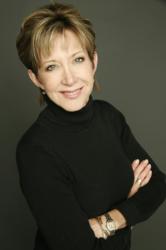 That extra cell phone will always be part of our emergency plan.
Houston, TX (PRWEB) April 25, 2013
Living in hurricane territory, YourDailySuccessTip.com CEO Dayna Steele is no stranger to crisis situations. However, following the recent bombings in Boston, Steele and other communication experts all agree that an emergency family communications plan must first be established and then be flexible based on the situation.
"The first question you need to ask is what communication tools are you going to rely upon," explains George Smalley, Founder and Principal of Bridge Builder Communications. "For example, if the cell phone towers are working but you aren't able to power up your cell phone due to power outages, you need a plan B."
Smalley further explained that in many emergency situations it is easier to call outside of the area so one plan may be to identify an out of state contact for household members to call. That contact may then be in touch with family members around the globe to spread the news.
Freelance graphic designer Tracy Spiess altered the family emergency plan after running the Boston Marathon.
"I brought an extra cell phone that remained off so that we would have a backup in case of emergency," says Spiess who had just finished the marathon and was dining with her husband, two small children and in-laws when the bombs went off. "That extra cell phone will always be part of our emergency plan."
Even in this electronic age, Steele urges families to print out a list of phone numbers including work and cell numbers for important contacts in case these numbers are not programmed in a cell phone or if the cell is not working.
"So often we depend on our electronics to remember numbers for us," says Steele. "Having a small list that fits in your wallet may save your life."
Dayna Steele is the creator of YourDailySuccessTip.com, a morning motivational email enjoyed by thousands around the world. The daily email and audio clip are free to media for use and duplication. YourDailySuccessTip.com was inspired by the viral success of Dayna's FastCompany blog post, 5 Things To Do Every Day For Success. http://www.fastcompany.com/1733248/5-things-do-every-day-success. Follow her on Twitter @daynasteele.