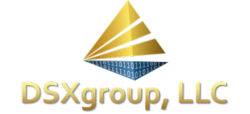 Expert implementation of social brand marketing strategies, social selling concepts and socially engaging communications to drive accelerated growth and conversions for direct sales companies represent critical 'must have' assets for our clients
Hartford, CT (PRWEB) September 12, 2012
DSXgroup, LLC., a boutique management consultancy that partners with private equity firms, direct selling companies and technology solution providers; is proud to announce the appointments of Ms. Cindy Ratzlaff and Ms. Lisa McKenzie as Social Media Marketing Consultants for DSXgroup's direct selling practice.
Ms. Ratzlaff creates and implements cross-platform integrated social marketing strategies, programs and key message communications designed to build social influence and attract consumers. She was named by Forbes as one of the "20 Best Branded Women on Twitter" and is a regular contributor to BusinessInsider.com, writing on social media, branding and marketing strategy and her essays have appeared on Oprah.com, CNN, Vibrant Nation and Wowowow.com.
Ms. McKenzie designs customized cross-platform integrated communications and social marketing strategies for direct selling companies who market to women. She is a vibrant keynote speaker, workshop facilitator and is co-founder and faculty trainer at Social Media Academy for Women where she shares her expertise in creating brand visibility, building communities of fans and evangelists, connecting with key influencers and creating profitable joint ventures.
"We are excited to have Cindy and Lisa as integral members of the DSXgroup team to lead the firm's social marketing practice," says Sebastian Leonardi, president & chief business strategist of DSXgroup, LLC. "Their significant experience and deep expertise in developing and implementing successful social brand & media marketing strategies, social selling concepts and socially engaging communications to drive accelerated growth and conversions for direct sales companies through the effective leverage of social media represents critical 'must have' assets for our clients," said Leonardi.
New additions to the team and several more to be made in Q4 marks a milestone on the firm's path to rapid growth. DSXgroup continues to gain momentum and recognition as the leading management consultancy dedicated to delivering cost effective innovative solutions for direct sales companies embracing the age of transformation, social selling and true potential for accelerating growth.
Further illustrated by two key differentiators readily apparent and often used to describe DSXgroup, LLC: The firm 'picks up' where traditional consultancies leave off by focusing on the future of business, capitalizing on innovation and leading positive change through execution; and, While others continue their focus on building social communities, DSXgroup is already leveraging those communities to drive sales, conversion and accelerated network growth for clients.
DSXgroup, LLC is a Connecticut-based boutique Management & Technology Consultancy that partners with Private Equity Firms, Technology Providers, Direct Selling and Multichannel Companies to drive sales, conversion and accelerated growth by providing cost-effective consulting services and innovative solutions.
DSXgroup engages with executive management of top companies to create and evolve corporate growth from a true customer-centric perspective to maximize ROI, execution and performance-driven results. Our core knowledgebase is a comprehensive understanding of business forces and innovative strategies that drive and shape opportunities imperative to increasing revenue, conversion and new customer acquisition for our clients.
Our effectiveness is predicated on deep experience, domain expertise, thought leadership, creativity and technology innovation to execute successful go-to-market strategies for domestic and international companies. Additional information can be found at http://dsxgroup.com or by calling +1.855.379.4771