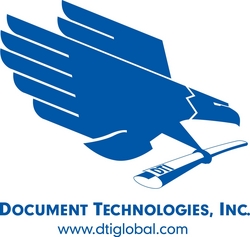 Atlanta (PRWEB) March 9, 2010
Document Technologies, Inc. (DTI), the nation's largest independent provider of legal support services and document outsourcing, announced today the addition of 132 Terabytes of storage from BlueArc® Corporation to support DTI's growing e-discovery service offering. The expansion represents an almost 50 percent increase in total data storage space at the company's National Technology Center in Atlanta.
Partners since 2006, DTI and BlueArc announced in early 2009 DTI's upgrade to BlueArc's Titan 3200 storage solution. That improvement allowed DTI to double storage capacity and throughput to accelerate the electronic document discovery process, delivering significant performance enhancements to both DTI and its clients. BlueArc offers the industry's leading performance in both throughput and IOPS, enabling DTI to generate more than two million files per day.
In addition to the ever-increasing creation and storage of traditional electronic documents, the everyday use of other data formats - including various types of audio and video files, instant messages and text messages - has exploded in recent years. Data in these formats and others are now frequently included in data sets collected in response to litigation, regulatory and compliance matters. Having the storage capacity required to support large data collections further strengthens DTI's position as a leading provider of e-discovery services.
DTI combines the technology of partners such as BlueArc Corporation and top legal industry software providers with their own proprietary processes and project management to offer unmatched expertise to legal teams. With their integrated e-discovery, hosting and traditional litigation support services, DTI has locations nationwide and is uniquely positioned to handle even the largest electronic discovery projects.
About DTI
Document Technologies, Inc. (DTI) is the nation's largest independent provider of legal support services and document outsourcing, servicing clients through offices in 22 markets across the U.S. DTI delivers end-to-end solutions for electronic discovery including forensics, data collection, processing and an array of hosting platforms to meet a variety of litigation support needs. The company also provides facilities management and traditional paper-based litigation support services. DTI services both top law firms and Fortune 500 clients. For more information, visit http://www.DTIGlobal.com.
About BlueArc
BlueArc partners with customers to solve their storage and data management-related business challenges. BlueArc's best-of-breed, high-performance, highly scalable and cost-effective storage solutions help to accelerate our customers' success. Information about BlueArc solutions and services can be found at http://www.bluearc.com/.
Contact
Kevin Jacobs
Vice President of Technology Services
Document Technologies, Inc.
Two Ravinia Drive, Suite 850
Atlanta, GA 30346
Ph: (770) 390-2700
###