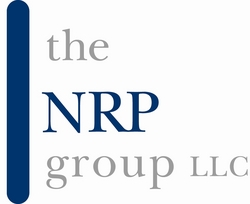 Accessibility of services coupled with the natural beauty of the grounds and facilities will make Conner Creek Senior Village a wonderful place to live.
Detroit, MI (Vocus) October 18, 2010
Detroit Community Initiative and The NRP Group celebrated the groundbreaking of Conner Creek Senior Living Phase II located at 4661 East Outer Drive in Detroit's Osborn (Northeast) Community.
Officially known as NDNI Elderly, this $8 million project was funded by a combination of MSHDA 1602 funds and City of Detroit NSP funds will provide 48 apartments for seniors 55 and better who will qualify based on income. The beautiful three- story facility will feature generous gathering spaces, laundry rooms on each level, a computer lab, exercise room, and a community room with television.
Located on the Campus of St. John Conner Creek Village, residents will have access to the services of Advantage Health Care, no cost income tax preparation through Accounting Aid Society, and optical care through the Patrick Murray Eye Care Center. "Restaurants, retail, accesses to the Milbank Greenway (walking trail), banking, and religious services are all within walking distance. Accessibility of services coupled with the natural beauty of the grounds and facilities will make Conner Creek Senior Village a wonderful place to live," said Bishop Tony Russell, CEO, Detroit Community Initiative. "As we continue to work closely with our community and the service providers that exist here at CCV, we will build a world class facility that will become a hub for healthy living and community transformation in the Osborn (North East Detroit) Area." The development will be completed in approximately nine months.
About DCI
This is the third major develop for DCI in the last 7 years. The organization was co-developer for Saratoga Homes (49 Single Family Homes in North East Detroit) and Conner Creek Elderly (3 story 48 unit senior apartment building on the campus of Conner Creek Village.) Future plans include the acquisition and renovation of the former St. John Holy Cross Hospital. CCV is currently the Home to DCI, Advantage Health Care, Triumph Hospital, Accounting Aid Society, Black Family Development, The Youth Connection, Lawrence Tech, and a host of other medical and community service organizations. http://www.detroitcommunity.org
The NRP Group LLC: Developer, Builder and Management Company
The NRP Group is a full-service developer, general contractor, and property manager providing a broad range of services. From start to finish, every project The NRP Group takes on is carefully contemplated and executed to maximize investment return, cost efficiency, productivity and satisfaction. The NRP Group has been recognized as NAHB's 2009 Multifamily Development Firm of the Year and has been ranked number one in the Top 50 Affordable Housing Developers for 2007, 2008 and 2009 by Affordable Housing Finance.
Since its' founding in September 1995 by Alan F. Scott, T. Richard Bailey and J. David Heller, the company has experienced continual growth in the fields of single-family, multi-family and senior housing, as well as commercial and retail properties. In all, more than 13,500 multi-family and single-family housing units have been built with another 2,275+ planned in 2010.
In 2003, the owners formed NRP Management, which by year-end 2010 will manage nearly 70 properties encompassing over 7,500 market rate and tax credit family and senior apartment properties in Ohio, Michigan, North Carolina, Virginia, Texas, Indiana, New Mexico and Arizona.
The NRP Group, LLC has offices in Cleveland, Ohio; San Antonio, Texas; Phoenix, AZ; Raleigh, North Carolina; for more information, call (216) 475-8900 or visit http://www.nrpgroup.com.
Contact:
Bishop T. Russell
Detroit Community Initiative
4777 East Outer Drive
Detroit, MI 48234
313-368-0240
bishoptrussell(at)gmail(dot)com
###