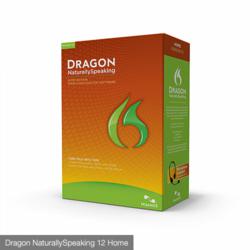 When a business and its staff adopts this technology, the ROI is definitely there simply due to the significant time savings.
Greenville, SC (PRWEB) July 30, 2012
DTP® has announced that it will offer Dragon NaturallySpeaking 12, the newest and fastest version of Dragon speech recognition software just introduced from Nuance. With over 100 new features and enhancements, and significantly improved speed and accuracy, Dragon NaturallySpeaking 12 is designed to provide optimal speech to text usability for any professional or businessperson who needs constant efficiency, whereever they work and without having to type.
DTP® –The Dictation and Transcription Specialists, a leading provider of the latest technology in dictation, transcription and speech recognition products, will offer Dragon NaturallySpeaking 12 - DNS12- through their website http://www.dtpss.com/, and their new location. DNS 12 software products will be available from DTP by mid-August.
Whether it's a PC, mobile device or office-based system, DNS 12 is an advance in Dragon speech recognition technology that is intended to be as easy to use out-of-the-box for first timers as it is for experienced speech-to-text software veterans. Particularly for busy professionals and business professionals, DNS 12 delivers an even faster way to work with a 20 percent improvement in accuracy, resulting in a solid return on investment. And for anyone who dreads wading through volumes of emails, DNS 12 makes it easier and faster to go through them in Gmail and Hotmail using voice.
"This groundbreaking version of Dragon's speech recognition technology combined with DTP's depth of experience, and our highly qualified technical staff, helps make the transition from cassette to speech recognition that much easier and faster," says Harold Holden, President of DTP. "When a business and its staff adopts this technology, the ROI is definitely there simply due to the significant time savings."
Holden adds that Dragon NaturallySpeaking version 12's improved utilization of the newer multi-core processors allows for the noticeable improvement in the program's overall speed and functionality.
For those who may want to upgrade from previous versions of Dragon NaturallySpeaking, including Dragon Pro 11, which is geared toward the needs of business professionals, DTP will carry all DNS 12 versions. For more information on Dragon NaturallySpeaking software visit DTP at http://www.dtpss.com/store/Speech-Recognition-Software.
DTP's sales and service includes an extensive inventory of digital dictation, transcription and speech recognition technology products. They have a solid clientele including several Fortune 500 companies, top 100 legal firms and medical organizations in the US and Canada.
About DTP Sales and Service:
DTP Sales and Service provides the very best solutions for transcription, dictation and speech recognition for professionals nationwide. Their mission is to provide the highest level of customer satisfaction through their exceptional products and customer relations. Their elite partnership with Dictaphone® is a continuation of the 100+ year tradition of excellent products and customer service. Their friendly, expert staff is fully certified by dictation and transcription industry leaders such as Nuance®, and Philips®. They go beyond the typical online-only retailers by providing exceptional personalized service from the very beginning.
# # #