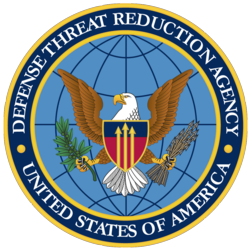 The ricin vaccine project is an example our commitment to moving products through the research and development (R&D) pipeline into clinical development
Fort Belvoir, VA (Vocus/PRWEB) April 18, 2011
The Defense Threat Reduction Agency (DTRA) is supporting a clinical study now underway by the U.S. Army Medical Research Institute of Infectious Diseases (USAMRIID) to evaluate a vaccine against ricin toxin. This is a critical milestone for DTRA's Chemical/Biological Technologies Directorate Translational Medicine Science & Technology Division (CBM) to support "first in human" evaluations of biodefense vaccine products. Ricin toxin is considered a significant potential threat agent and the development of a preventative vaccine as a medical countermeasure against the effects of ricin toxin is an important goal of DoD's Chemical Biological Defense Program.
"The ricin vaccine project is an example our commitment to moving products through the research and development (R&D) pipeline into clinical development," said Dr. Alan S. Rudolph, Director of DTRA's Chemical and Biological Technologies directorate, which functions as the Joint Science and Technology Office (JSTO) of the Department of Defense Chemical and Biological Defense Program. "This project is a great example of how our DOD laboratories provide core expertise in early development of candidate products for biodefense capabilities." Rudolph goes on to explain, "we have established a new translational medicine division that will continue to focus on putting robust medical countermeasures for chemical and biological defense into clinical development."
DTRA safeguards America's interests from weapons of mass destruction (chemical, biological, radiological, nuclear and high explosives) by controlling and reducing the threat to the United States and its allies, and providing quality tools and services for the warfighter. This Department of Defense combat support agency is located at Fort Belvoir, Va., and operates field offices worldwide.
No. DTRA 2011-007
###