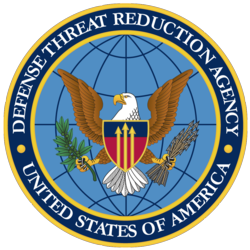 Fort Belvoir, VA (PRWEB) December 16, 2011
The Defense Threat Reduction Agency (DTRA), in accordance with the Joint Science and Technology Office for Chemical & Biological Defense (JSTO-CBD) FY12/13 Service Call, is soliciting White Papers and Full Proposals for proof-of-concept research to develop an in vitro platform of human organ constructs that could accurately predict human safety, efficacy, and pharmacokinetics of medical countermeasures (MCMs; (i.e., therapeutics and pharmaceuticals)) candidates. This call is focused on specific chem-bio defense threats and intends to fast track knowledge products and technology into Medical Countermeasure Initiative (MCMI) efforts to provide accelerated movement of prototypes into clinical development and stockpile. While unique in its focus on chem-bio defense, the XCEL program also complements other government programs to develop in vitro platforms of human organ constructs that accurately recapitulate the human response to medical countermeasures.
DTRA seeks a platform comprised of in vitro human organ constructs in communication with each other [(i.e., liver, lung, heart, kidney, vasculature and Blood Brain Barrier (BBB) with neuronal component] that will accurately assess efficacy, toxicity, and pharmacokinetics of drugs in a way that is relevant to humans. It is envisioned that the platform could be utilized in the development of MCMs by generating data to support in vivo testing and evaluation plans for investigational products. A long-term goal of this research is to explore the potential for this technology to reduce the overall burden of in vivo testing in the development and management of products for human use.
Navigate here:
https://e-commerce.sscno.nmci.navy.mil/
Open announcement "N66001-12-X-2002".
Open "Call No. R001 - XCEL Program.pdf" and "Chem_Bio SSC Pacific Research Announcement (BAA).pdf" under "File Attachments"
No. DTRA 2011-009
###