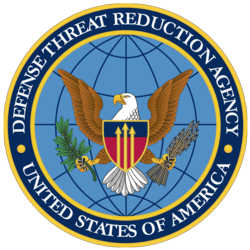 Fort Belvoir, VA (PRWEB) June 17, 2013
The Defense Threat Reduction Agency (DTRA) will conduct its annual Basic Research Technical Review at the Waterford in Springfield, Virginia on July 22-25 and July 30-August 2. More than 300 grant awardees will present technical details on their counter weapons of mass destruction (WMD) research. Technical sessions will cover a broad range of counter WMD areas including: (1) Science of Sensing and Recognition; (2) Cognitive, Information and Network Science; (3) Science for Protection; (4) Science to Defeat WMD; and (5) Science to Secure WMDs.
Registration and detailed agendas are available at: http://www.dtrareviews.com/index.html. DTRA is actively looking for partners (government and industry) to transition their basic (6.1) research into applied (6.2) research programs. Government participation is highly encouraged at this review.
Specific topics to be reviewed include:

Radiation effects in microelectronics;
Radiation failure mechanisms in robotic systems;
Standoff and point detection;
Nuclear forensics;
Laser-driven intense x-ray sources;
Nuclear test verification and monitoring;
Ultra-low level detection of nuclear materials;
Nanoscale radiation indicators;
Novel materials for unattended sensing;
Social / information / and physical networks;
Amorphous materials for penetrator cases; penetration into granular materials;
Meso diagnostics;
Meso scale
Modeling and simulation;
Multi-scale modeling;
Nano-size thermometers;
Agent defeat reactions and modeling;
Agent defeat materials and properties;
High energy density materials;
Ordered materials for blast mitigation;
Radiation resistant model systems;
Conserved elements for zoonotic transmission;
Biological systems of structured materials production
For more information, contact DTRA Public Affairs at 703-767-8252 or via email at DTRA.PublicAffairs(at)DTRA(dot)MIL.
No. DTRA 2013-002