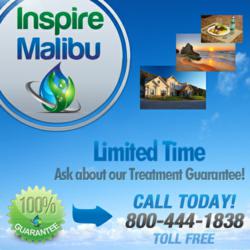 Dr. A.R. Mohammad implores public and entertainment industry to learn from the Whitney Houston Tragedy.
Malibu, CA (PRWEB) March 27, 2012
Dr. Akikur Mohammad, Founder of Inspire Malibu, recognized by many as the top addiction treatment center in Malibu, California and Assistant Clinical Professor of Psychiatry and the Behavioral Sciences at the University of Southern California (http://www.USC.edu), announced today that the Inspire Malibu team would not rest until the entertainment industry not only addresses the rampant addiction issue that has plagued the industry for decades, but also implements a thorough treatment protocol that makes anonymous, safe and appropriate addiction treatment readily available for individuals struggling with addiction.
Dr. Mohammad has been treating the entertainment industry's top executives and performers for over a decade with great success; however, he points out that if addiction experts, credible drug treatment centers and entertainment industry leaders focused on prevention rather than cleaning up the mess, tragedies like Whitney Houston's could and would be avoided. Dr. Mohammad said, "The entertainment industry and the addiction community was well aware of Ms. Houston's ongoing battle with addiction but attempts to address red flags reported by people who cared for her were quickly dismissed as rumor. Sadly the release of Ms. Houston's toxicology report validated everyone's worst fear. To think that there were attempts to help her that were obstructed by people enabling her in order to serve their own agenda, is both heartbreaking and maddening." Mohammad added, "Toxicology reports prove unequivocally that Ms. Houston was abusing drugs for quite some time before her death and could have been saved with proper addiction treatment. Unless the entertainment industry and the addiction medicine community align to implement a system that not only provides a safe way for celebrities to get help but also introduces accountability measures for those not in compliance, tragic drug-related deaths like Whitney Houston's will be in vain."
Dr. Mohammad and his team have developed a treatment plan and protocol that can significantly improve the current addiction crisis in the arts; however, without the support of the various unions and top-level entertainment executives, nothing can happen. Mohammad added, "We have tried for years to connect with the entertainment industry and implement a plan we know would dramatically reduce addiction-related incidents through education, prevention and awareness; however, when push comes to shove, we haven't found anyone at the studio or union level willing to make a significant change in a system that is clearly suffering. We have the solution, now we need a few leaders to help us implement it."
For more information about Dr. Akikur Mohammad, dual diagnosis treatment and Inspire Malibu, visit Inspire Malibu