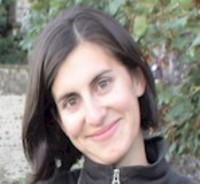 We are delighted that we had the opportunity to assist Lime Green with their online strategy and more importantly that our solutions are already delivering competitive advantage
Middlebrook, VA (PRWEB) December 26, 2007
Dubai Entertainment & Event Management Company Lime Green Entertainments LLC has awarded a 200,000 USD internet consultancy and Web 2.0 development contract to Dubai based H2O New Media Web Development LLC.
The Dubai entertainment and events company will be one of the first in the Middle East to use a social media channel to promote its business and corporate social responsibility program.
The contract that has already reached phase two of delivery requires the Dubai Web Development Company to build, maintain and operate an online community of musicians and art lovers in Dubai.
The website incorporates a complete social media Web.2.0 community that provides users with access to Dubai forums, Dubai classifieds and the entertainment companies audio and video pod casts. The pod casts are currently rated as the most popular independent music Podcasts within the Middle East region on both Apple iTunes & Nokia pod casting.
Lime Green Entertainment provides entertainment booking, event management, and audio recoding services across the Middle East from their Dubai head quarters.
"The impact that H2O New Media Web Development has had on our Dubai based business has been significant," said Zara Quiroga Managing director of Lime Green Entertainments LLC. "Our company provides event management and entertainment services from Dubai in the United Arab Emirates and we needed more leads and wanted higher visibility of our CSR agenda. When we defined our requirements for our online strategy we knew that we needed significant community interaction and brand awareness but didn't quite know how to best execute our online strategy. We chose H2O after looking at a number of the web development companies in Dubai. H2O were the company that really took the time to understand our business and our CSR agenda and the only company that proposed a solution including social media. Now we get at least five new businesses enquires every day and have much more visibility, brand identity and recognition for our CSR platform within our local community."
"We are delighted that we had the opportunity to assist Lime Green with their online strategy and more importantly that our solutions are already delivering competitive advantage," said Mohammad Shoaib Ali Marketing Manager of H2O. "We specialize in building social community based websites for businesses and organizations. By taking into account the specific goals that the customer would like to achieve in the short, medium and long term we provided a customised social media solution focused on delivering business results. In the case of Lime Green they wanted a community based website that supported their corporate social responsibility activities in Dubai and at the same time promoted the companies corporate event management and entertainment services in Dubai. Our strategy was to develop a mixed media community website around Lime Greens Corporate Social Responsibility platform linked to their corporate website."
The social media platform developed by H2O caught the eye of the investors behind Lime Green Entertainments. Dubai based Ascala group quickly made a seed investment in H2O New Media LLC when awarding the contract. "When we identify a company that has the ability to change its competitive landscape combined with the capability to execute then we are always keen to be the first to invest," said Steve Vaile managing partner for Ascala Group.
The Dubai entertainment and event management company is reaping the rewards of its new social media platform. Revenues have increased 78% on average over the last two quarters positioning Lime Green Entertainments as the leading provider of entertainment and event management services in Dubai.
More Details
Strawberry Public Relations Dubai
###