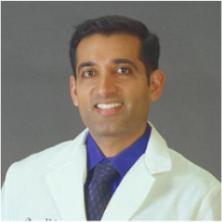 Atlanta, GA (PRWEB) August 01, 2012
Dr. Huda, FRCS, a specialist ophthalmologist and LASIK surgeon at the Atlanta Vision Clinic in Dubai recently met a group of underprivileged children and performed complimentary, routine eye exams. The group of children included a variety of ages. The children came to the Atlanta Vision Clinic, a Dubai LASIK center, from all over the United Arab Emirates (UAE).
The children received basic eye exams, including testing depth perception, vision, as well as for glaucoma. Dr. Huda checked to see if each child's vision could be improved, as well. During each exam, Dr. Huda and her staff explained the exam process to the children, who appeared energetic and curious about the equipment used. Dr. Huda and the Atlanta Vision Clinic staff also taught the children about the importance of proper eye care to maintain the health of their eyes.
Many patients visiting the Atlanta Vision Clinic have suffered damage to their corneas, such as scratching, caused by frequent sandstorms. Flecks of sand can easily enter and irritate the eyes and can scratch the corneas, especially if the eyes are rubbed in an effort to reduce irritation or remove the sand. The staff of the Atlanta Vision Clinic helps to treat these injuries, but also educates patients to wear protective items, such as hats and sunglasses, to block out harmful UV rays and prevent sand or other debris from entering and damaging the eyes. Dr. Huda explained the prevalence of eye injuries caused by sandstorms to the children who visited the clinic, and taught them preventative measures to avoid damaging their eyes.
The Atlanta Vision Clinic is a Dubai LASIK center founded by medical director Dr. Farooq Ashraf, who also maintains the Atlanta Vision Institute in Georgia, USA. The clinic is located on Jumeirah Beach Road in Dubai. For more information about the staff and clinic, visit
http://www.dubailasik.com or call +971 4 3486 233 to schedule a consultation.