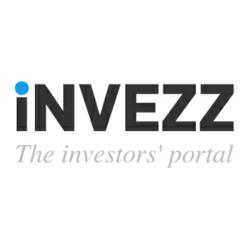 With oil demand, and money, unabated, as well as money from around the world looking for a safe haven, Dubai seems to be recovering well, albeit with a slightly changed landscape.
London, UK (PRWEB UK) 26 October 2012
Investors' portal iNVEZZ has published an analysis by Frank Quin, dissecting the renewed optimism and activity in Dubai's property investment market. The analysis details the speed and severity of how the global economic implosion affected Dubai's, in hindsight (though frankly all the signs were there for the more prudent observer), overheated property market.
Quin depicts how the harsh reality hit home on a largely speculative market as September to October saw villa prices fall 19% and apartments plunge by as much as 30 percent month on month. By the end of the slide prices were down by up to two thirds on their peak for certain properties. The market capitalisation loss on the Abu Dhabi and Dubai stock exchanges, in large part due to real estate companies, was $102 billion between September 1, 2008 and March 31, 2012. The share price of the region's largest developer recorded a loss of almost 80% over a year.
However, Quin details a recovery over the past year or so with market participants and observers such as emirates247.com and FT blogger Annabel Kantaria have noted that both sales, prices and general economic activity is again on the rise. With more in the way of steady fundamentals apparently behind Dubai's renaissance, Quin comments on Dubai that "it seems a more subdued, less frothy version is taking shape".
With oil demand, and money, unabated, as well as money from around the world looking for a safe haven, Dubai seems to be recovering well, albeit with a slightly changed landscape. Tourism is booming. Quin notes that in April this year the Dubai Department of Tourism and Commerce Marketing reported that in January the Emirate topped the global rankings in terms of hotel occupancy levels. Tourist-focused property projects abandoned in 2008 are now having construction resumed.
The analysis also looks at how the efforts that Dubai put into attracting international business are now bearing fruit. Quin comments that Dubai is "creating business zones modelled on the successful DIFC – Dubai International Financial Centre - and which offer virtually untrammelled – and untaxed – operations for multinational corporations choosing to set up shop there. Many are so choosing".
With Dubai remaining stable and secure during the Arab Spring, a lot of money found its way into the Emirate, seeking a safe haven. The profile of the buyers of property in Dubai has also evolved considerably. Quin notes that "the India Times reported that Indians had bought up to 150 of the 900 apartments in Burj Khalifa, the world's tallest building, and that its citizens had become the largest group buying Dubai real estate generally".
Middle-Eastern buyers are also now significantly ahead of Brits who during the boom accounted for the biggest percentage of investors in Dubai property pre-2008.
Despite positive statistics and an increasingly optimistic picture emerging from Dubai, Quin urges caution should still very much be the byword. There is still a fairly significant amount of property on the market and statistics on just how liquid the re-sale market is are very difficult to come by. Rental yields are on paper quite attractive at around 6.26% for apartments and 7.1% for villas. However, again, what the reality is in terms of occupancy rates is difficult to gauge.
Quin's conclusion is that although caution is certainly to be urged and any investor considering Dubai property investment should certainly make a decision on the ground, the market is probably again worth taking a look at. There may be a sniff of a new bubble forming on the basis of money looking for a safe have. Nonetheless, there seems to be just too much money 'salted away' in Dubai, and too much economic activity starting to drift towards this forming Middle-Eastern financial hub for it to fade back into the dessert. In summary, tread with caution, but certainly worth a look is Quin's conclusion with regard to property in Dubai.
To learn more about iNVEZZ, join, contribute your own professional or amateur expertise on the investment areas of your interest or engage with other investors or experts, please visit http://www.iNVEZZ.com.