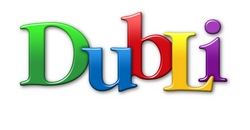 We are eager to see the market share of EBay's reported $59 billion last year that DubLi is able to capture
Las Vegas, NV (PRWEB) October 24, 2008
After successful test launches in European markets, new online auction house, DubLi, launches in North and South America.
DubLi is an innovative online reverse auction platform that was strategically launched for beta testing in European markets and generated 1.3 million users in 6 months. Due to the unique DubLi business model and marketing strategy generating a buzz in the network marketing community, DubLi is currently spreading virally through the US internet and affiliate marketing space at an exponential rate.
DubLi has taken an innovative approach to online auctions by offering members the ability to purchase or "win" products and vehicles in three unique auction formats -- where the item price goes down instead of up. Products range from automobiles, solid gold bars, and high-end electronics, to trendy personal care products and authentic designer fashion accessories such as Calvin Klein, Louis Vitton and Gucci.
DubLi offers shoppers 3 exclusive online auction platforms in which to shop, each with a unique format. The user is required to register then purchase or have been gifted DubLi credits to become a member and shop in the DubLi auctions. DubLi credits have a cash value of $.80 each and are spent to reveal the price of a particular item for auction. Revealing the price, by spending a single DubLi credit, reduces the cost of the item. Should the user choose not to purchase the item at that precise moment for the price revealed, the price is reduced for the next user. To continue this example, the next user would click to reveal the price and thereby reduce it further should they choose not to purchase and so on. However, in the Zero auction, the goal is to spend your DubLi credits to reduce the price of the item to $0.00. The item is "won" by the user who is the last to click, revealing the price, which reduces it to zero.
The affordability, interactivity/entertainment value, ease of use and quality of products of the DubLi online auction are the key factors in DubLi's projected success. "We are eager to see the market share of EBay's reported $59 billion last year that DubLi is able to capture," states Zealous Marketing CEO, Joe Perez.
# # #