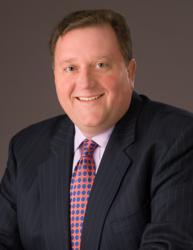 Capstone's webinar will highlight how due diligence can maximize success in acquisitions.
Washington, D.C. (PRWEB) December 17, 2012
Capstone will host the webinar, "A New Look at Due Diligence" on Monday, December 17, 2012 at 1pm EST. The webinar focuses on a new approach to due diligence. This new thinking on due diligence will allow owners, executives and managers to use due diligence to maximize the opportunity for success in acquisition. M&A Professional and Capstone CEO, David Braun will lead this webinar for an hour, followed by a question-and-answer session.
The webinar will:
1) Describe how to organize due diligence to maximize efficiency and obtain the necessary information to move the deal forward
2) Define what items to look for by key functional areas (sales, marketing, HR, IT, etc.), including financial due diligence
3) Explain how items uncovered during due diligence can affect deal structure and terms
4) Provide important tools to utilize to organize due diligence findings
For more information and to register online, please click here: http://us1.campaign-archive2.com/?u=ba58ea44f6bc3550d5778048b&id=0374889db5
1 CPE Credit in Business Management and Organization will be given for those actively participating in this webinar. Program Level: Basic, Delivery Method: Group Internet-based.
David Braun is an authority on Mergers & Acquisitions with more than twenty years' experience formulating growth strategies in a wide range of industries. Over the past twenty years he has addressed more than 20,000 top-level business executives in the American Management Association and Vistage International as well as a wide variety of industry trade organizations. David Braun is also the author of Successful Acquisitions: A Proven Plan for Strategic Growth, a practical guide to Mergers & Acquisitions. His company, Capstone, has particular expertise in assisting in acquisition of closely held, not-for-sale businesses, and has completed more than US$1 billion in transactions.
For information about David Braun and his forthcoming book, visit http://www.SuccessfulAcquisitions.net
For information about Capstone visit http://www.CapstoneStrategic.com