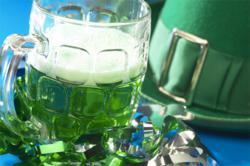 A good DUI lawyer can help save your license to drive in some cases.
Sacramento, CA (Vocus/PRWEB) March 17, 2011
Matthew Becker, a seasoned DUI attorney in Sacramento and the Bay Area, is prepared for the aftermath of those who combine too much green beer with a drive home from the bar this St. Patrick's Day. He warns those who find themselves charged with DUI to hire a lawyer as soon as possible.
"A good DUI lawyer can help save your license to drive in some cases and can do much to helping you keep your job by keeping you out of the courtroom and coordinating the sentence so it has minimal impact," said Becker. "Many of my clients' bosses never even find out about the arrest."
Everyone uses the roads and wants them to be safe and free of people committing DUI, yet most of us have gotten away with it at some point. For those who some out of St. Patrick's Day decidedly unlucky, damage control is necessary – and the sooner they get on it, the better.
A DUI specialist can help people convicted of DUI:
1) Stay out of court. As long as it is a misdemeanor, people should be able to stay at work instead of having to take time off to go to court.
2) Minimize the loss of license — Although there is rarely much that can be done to eliminate the 30 day hard-license suspension, a DUI Lawyer is usually able to keep a first-offender down to just 5 months of having a restricted license once the 30-days is over. Without a DUI Attorney, many people end up in traps where it can take many more months, or even years, before they legally get back behind the wheel.
3) Coordinate the timing of the conviction around life events —Saint Patrick's Day DUI arrests can often leave a parent with a hard time getting to a child or nephew's high school or college graduation in the next city over. A skilled DUI lawyer can help make sure that the timing of the punishment comes down at the softest possible time.
4) Avoid a lengthy jail stay — Although some counties like Placer and San Mateo ask for lengthy jail sentences for first offenders, most first offense DUI cases in California end up getting close to the minimum two days of jail, which can usually served as work-release. However, if there were any aggravating factors such as an accident—even a minor fender-bender—or if the driver was speeding, a longer sentence will be requested by the District Attorney and a DUI Lawyer should be there to help negotiate down the sentence enhancement.
5) Beat the charge — For those who honestly were not drinking…and the bloodshot watery eyes were caused by allergies…the driver and the attorney should go to trial to beat the charge. If the designated driver made a restroom pit stop and left the keys in the ignition so the passenger could listen to the radio…this is when they really need a DUI Lawyer on their side.
6) Work with the DMV — DUI defendants have only 10 days after an arrest for drunk driving to request a hearing from the DMV or else you will lose important rights forever. Your DUI lawyer can do this for you as well.
"Be safe. Use a designated driver," warns Becker. "But if something goes wrong, let me help cure the Saint Patrick's Day DUI hangover. I'll fight hard to keep you employed and facing the minimal possible disruption to your life."
Bay Area DUI attorney fees can total up to $10,000 or more, depending on the attorney. Matthew Becker charges a flat rate of $2,500 per case if a settlement is the desired outcome or $3,500 if the right to a jury is desired from the start. This helps drivers limit the costs of the defending themselves in a DUI case.
For more information about first offense DUI convictions or any other legal service provided by Matthew Becker, contact The Becker Law Practice at (916) 668-4723 or view them on the web at http://www.californiaduilawyers.co, or visit their office located at 25 Cadillac Drive; Suite 270, Sacramento, CA 95825.
About The Becker Law Practice
The Becker Law Practice is an provides representation for clients accused of Driving Under the Influence (DUI), or traffic and red light tickets in Sacramento and Bay Area Courts. Matt Becker, a Sacramento, Bay Area and San Jose DUI attorney has helped dozens of wrongfully ticketed individuals challenge red light tickets successfully in addition to defending DUI clients.
# # #