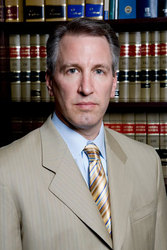 This was another instance in where an officer was merely pulling people over late at night in order to see if they had been drinking – there was never any reasonable suspicion to pull over the defendant in this case
Phoenix, AZ (Vocus) May 11, 2010
A DUI Attorney from the Law Offices of David Michael Cantor was able to have a DUI in Arizona case dismissed due to the officer's lack of reasonable suspicion for stopping the defendant in the first place according to court records. The case ultimately resulted in an East Mesa Justice Court judge throwing out the case of State v. Imperiale (East Mesa Justice Court Case No: TR2008139281) a DUI case involving a .092 blood alcohol concentration.
According to court documents, the arresting officer claimed that Imperiale was stopped because he did not fully stop at a stoplight and then made a wide right turn. The defendant testified that he knew he had stopped fully at the light because he was in the process of removing the bra of his passenger while stopped.
The judge asked many detailed question regarding what type of bra was used to which the defendant testified with great detail. The officer did admit on the stand that it appeared the defendant's passenger was somewhat embarrassed and "gave him the feeling" that they were doing something inside the car prior to being stopped.
"This was another instance in where an officer was merely pulling people over late at night in order to see if they had been drinking – there was never any reasonable suspicion to pull over the defendant in this case" said DUI in Arizona Attorney David Michael Cantor.
As a result of this testimony the judge ruled in Arizona DUI Attorney Cantor's associate's favor and the Maricopa County Attorney's Office immediately appealed the decision. At the Appellate Court level the State was denied relief and the dismissal stood.
The Law Offices of David Michael Cantor enjoy an excellent reputation as DUI attorneys Arizona, and throughout the Legal Community because of their aggressiveness, integrity, honesty, and professionalism. For more information about the Law Offices of David Michael Cantor visit http://www.dmcantor.com.
About the Law Offices of David Michael Cantor
The Law Offices of David Michael Cantor feature criminal defense attorneys in Arizona who are ready to represent you. As Arizona's premier defense lawyer, David Michael Cantor defends DUI/ DWI cases, vehicular crimes, homicide, drug and sex offenses, white collar and property crimes. David Michael Cantor is AV Rated – the highest rating possible – and was voted a Top 100 trial lawyer. David Michael Cantor has been interviewed and has appeared on Inside Edition, the CBS Morning Show, Good Morning America, CNN Prime News, Hannitty and Combs, and every local news channel including Univision. In addition, his cases have been covered by CNN, MSNBC, and even Howard Stern.
###