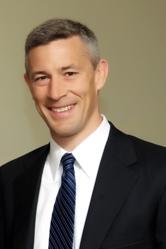 This was an accident that did not need to happen. It is a shame that tragic accidents like this one are completely preventable.
Riverside, CA (PRWEB) May 26, 2011
California injury attorney Mike Bomberger of ESTEY BOMBERGER reached a $6 million out-of-court settlement in a DUI accident case involving an intoxicated driver who, while driving a company-provided truck, caused an accident resulting in injuries to the plaintiff, Somlux Lebsack.
According to the complaint, on January 26, 2007, plaintiff Lebsack was driving westbound on Interstate 10 in the city of Banning, California, when an eastbound truck driven by defendant David Goff went across the center divider and into westbound lanes. Mrs. Lebsack tried to avoid the collision with Goff's out-of-control truck, but was unable to. At the time of the collision, Goff had a blood alcohol concentration (BAC) of .37.
The lawsuit, filed in the Superior Court of California in Riverside County, Case No. RIC 472471, stated that Goff had an open bottle of Jim Beam whiskey behind the driver's seat of his work truck when the California Highway Patrol arrived at the accident scene. As a result of the collision, Goff was convicted of felony driving under the influence. Goff had previously been convicted for drunken driving in Tuscon, Arizona in 1997 (Case No. 9611080716, Tuscon Municipal Court).
The lawsuit further stated that it took emergency personnel approximately an hour to remove Lebsack from her vehicle. She was initially hospitalized for nearly three weeks with multiple traumatic injuries, including a degloving injury below the left knee, a collapsed lung, compound fracture of the right femur, and fracture to her ankle.
According to the lawsuit, Goff's employer knowingly allowed Goff to drive his company work truck despite his long history of alcohol abuse. Estey and Bomberger deposed persons who testified that Goff often missed work, smelled of alcohol, and exhibited cognitive problems and concentration issues while at work.
Defendants offered the policy limit of $6 million on the day prior to trial beginning. The $6 million settlement will go towards Mrs. Lebsack's significant future medical care expenses and pain and suffering.
"Drunk drivers put everyone on the road at serious risk," said attorney Mike Bomberger, who represented Lebsack. " This was an accident that did not need to happen. It is a shame that tragic accidents like this one are completely preventable."
About ESTEY BOMBERGER
ESTEY BOMBERGER is one of the top accident and injury law firms in the state of California representing victims of DUI accidents. The California injury attorneys at ESTEY BOMBERGER have successfully obtained seven and eight figure recoveries in a wide variety of personal injury cases, recovering millions for victims of auto accidents, drunk driving accidents, slip and fall accidents, and family members in wrongful death claims. For more information about ESTEY BOMBERGER, visit http://www.estey-bomberger.com, http://www.dui-accident-victim-lawyer.com, or http://www.californiaduiinjurylawyerblog.com.
###