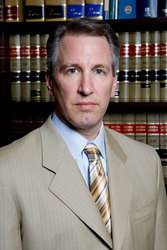 The officer was honest and testified he could not recall any of the specifics of Mr. Buford's driving
Phoenix, AZ (Vocus) May 5, 2010
DUI Lawyers from the Arizona Law Offices of David Michael Cantor were able to get an Extreme DUI case dismissed due to the fact that, according to court documents, the charging officer was unable to remember details that were pertinent to the case.
According to court documents, in the case of State v. Buford (San Marcos Justice Court No: TR 2008118094) the Justice of the Peace at the San Marcos Justice Court suppressed all evidence after the officer's traffic stop due to his faulty memory, which resulted in a dismissal of all charges against Buford.
Buford was stopped for an alleged traffic infraction and was ultimately cited for an Extreme DUI after he provided a .154 breath test. Buford claimed that he had made no such driving errors, and he was stopped as a result of a 'pretext stop'. In other words, the police were merely pulling people over at two in the morning who were leaving bars in order to check them for DUI on a 'hunch'.
"The officer was honest and testified he could not recall any of the specifics of Mr. Buford's driving," said Arizona DUI lawyer David Michael Cantor. "Due to this fact, we were able to get all evidence suppressed and the case ultimately dismissed".
During the hearing, the officer stated that he had no specific recollection of any of Buford's driving behaviors. DUI Lawyers from the Law Offices of David Michael Cantor argued that Buford's specific recollection versus the officer's lack of recollection required Buford's testimony to be automatically taken as fact under the case precedent of State v. McFall. The judge agreed and suppressed all evidence garnered after the original stop as a result the State chose not to appeal and dismissed all remaining charges against Buford.
The Law Offices of David Michael Cantor enjoys an excellent reputation as DUI lawyers in Arizona, and throughout the Legal Community because of their aggressiveness, integrity, honesty, and professionalism. For more information about the Law Offices of David Michael Cantor visit DWI lawyers.
About the Law Offices of David Michael Cantor
The Law Offices of David Michael Cantor feature criminal defense and DUI / DWI attorneys in Arizona who are ready to represent you. As Arizona's premier defense lawyer, David Michael Cantor defends DUI/ DWI cases, vehicular crimes, homicide, drug and sex offenses, white collar and property crimes. David Michael Cantor is AV Rated – the highest rating possible – and was voted a Top 100 trial lawyer. David Michael Cantor has been interviewed and has appeared on Inside Edition, the CBS Morning Show, Good Morning America, CNN Prime News, Hannitty and Combs, and every local news channel including Univision. In addition, his cases have been covered by CNN, MSNBC, and even Howard Stern.
###