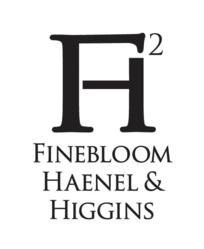 Once final arguments were done, the jury took fewer than 20 minutes to find the defendant not guilty.
(PRWEB) July 11, 2012
In a recent trial, DUI defense attorneys Darren Finebloom and AnneMarie Rizzo successfully argued that their client was sleep driving due to a prescription Ambien, and won an acquittal from the jury in fewer than 20 minutes of deliberations.
The defendant was arrested by the Sarasota Sheriff's office after being found in the drive-through lane of a local McDonald's, passed out behind the wheel of his car. According to the arrest report, deputies detected an odor of alcohol on the driver, and he also refused a breath test. He was arrested for DUI and booked into the Sarasota jail.
Upon his release, the defendant hired Darren Finebloom and the team of aggressive attorneys of Finebloom, Haenel & Higgins to defend his case. His testimony: he went out with a friend Thanksgiving weekend to Siesta Key, consumed between four and six beers, and did not drive home. At home, he took an Ambien that had been prescribed by his physician, and went to bed. He woke up in a jail cell, uncertain about what had happened since he went to bed.
According to court documents, Attorney Finebloom, along with co-counsel AnneMarie Rizzo, proved at trial that their client in fact did not drive home, but took at cab from Siesta Key. Finebloom and Rizzo also presented expert testimony on sleep driving to the jury in the course of their defense. Once final arguments were done, the jury took fewer than 20 minutes to find the defendant not guilty.
Darren Finebloom
DUI and criminal defense attorney Darren Finebloom combines extensive trial experience with a personal commitment to protecting his clients' rights. He received his Bachelors Degree in Criminology from Florida State University and attended Cleveland-Marshall College of Law, where he graduated with honors. A former Public Defender for the 12th Judicial Circuit in Florida, he currently serves as president of the Sarasota chapter of the Florida Association of Criminal Defense Lawyers. Finebloom holds the highest rating by Martindale-Hubbell and has been given a "Superb" (10 out of 10) rating by clients and peers on attorney rating service Avvo.com.
AnneMarie Rizzo
A former Assistant State Attorney, criminal and DUI defense lawyer AnneMarie Rizzo has been given a "Superb" (10 out of 10) rating on the independent rating service Avvo.com, and has earned a reputation as an aggressive and zealous client advocate. She has trained law enforcement officers and prosecutors across the state regarding evidence-based prosecution and trial advocacy in the areas of criminal traffic and domestic violence. A graduate of University of Florida and University of Florida Levin College of Law, she now works with Finebloom, Haenel & Higgins on the criminal defense side, protecting the rights of clients.
Finebloom, Haenel & Higgins
Founded in 2004, Finebloom, Haenel & Higgins is a Florida criminal defense law firm, representing more than 150 drivers charged with DUI annually. Its team of aggressive attorneys also fights cases involving traffic tickets, drug charges, juvenile offenses, battery and other crimes. Telephone calls are answered seven days a week, and case consultations are free.
Office Locations:
Sarasota
200 N Washington Blvd
Sarasota, FL 34236
(941) 953-2622
Tampa
3426 W Kennedy Blvd
Tampa, FL 33609
(813) 649-8690
Orlando
2480 33rd St, # B
Orlando, FL 32839
(407) 472-1912