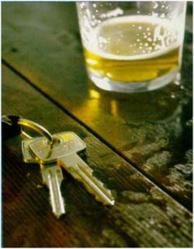 Because these breath test machines, and their air of infallibility to jurors, are not likely going away anytime soon, the practical effect is that a faulty machine might make an arrest unavoidable.
Sacramento, CA (Vocus/PRWEB) June 11, 2011
Recently, according to the San Jose Mercury News, San Jose and a few other cities had to review hundreds of DUI cases because they involved a faulty breath alcohol testing machine (commonly referred to as a "breathalyzer"; or in legal-jargon, "PAS"). Although the situation was only covered in the local news, it had widespread implications, according to Bay Area and Sacramento DUI attorney Matt Becker, as the same problems with similar breathalyzers could affect thousands of other cases across the country.
Becker says the real problem is not with the particular machines that were recalled, but with the underlying technology behind breath alcohol testing and the reliance on the number that comes out of those machines. His five areas of concern include:
1. The underlying technology: Until these machines reach the point of cheapness so as to be single-use disposables, the threat of condensation is potentially present in all breath testing machines after the first use.
2. Apples to oranges: Breath machines do not actually measure alcohol; they detect certain types of chemical compounds present in the body, of which alcohol is one.
3. Consistency: These machines are built for a "typical" person, which means that any individual whose body chemistry is outside of what the breath test manufacturer considers "typical" is at risk of accidental arrest and conviction regarding Vehicle Code 23152(b) (0.08% DUI), even if they passed all the field sobriety tests and even if they are not intoxicated in the slightest.
4. Margin of error: Breath test machines are only somewhat accurate, even by admission from the District Attorney's side of the fence. The prosecution experts routinely testify that there is a .01% margin of error. Not bad, unless the driver was actually at 0.07% and it came back as 0.08%. Furthermore, and quite troublesome in the context of margins of error in DUI cases, if the result reads 0.08% or higher, the judge will read an instruction to the jury that they should start with a presumption of guilt. Now does that .01% admitted-to margin of error sound so innocent?
In reality, the rules applicable to admissibility are far weaker. As long as the machine gets its calibration tests right to within .01%, no adjustments are necessary. Being off by 12.4% of the legal limit is apparently just a rounding error when calibrating. And to be considered evidentiary proof, the machines are required to be blown into until the officer gets two results within .02% of each other. (.02% = 25% of the 0.08% legal limit.)
Two breaths with results differing by 24.9% of the legal limit on a machine with an admitted margin of error of 12.4% of the legal limit, which needs no maintenance as long as that individual device isn't known to be off by more than the same 12.4% of the legal limit? Good enough for an arrest and a jury instruction by the judge to presume guilt (on the 0.08% charge).
5. Confusing rounding: Although the preceding discussion is relevant to all breath-test machines, there is a curious issue of rounding. There are two types of machines. The first is the evidentiary device that an arrested person is required to submit to after arrest. The results of these machines are almost always displayed to the hundredth of a percent. The second is the roadside (portable) breath tests, which are admittedly too inaccurate to be a primary basis for conviction. Yet they report to the thousandths of a percent? This couldn't possibly be used to persuade a jury that the device is more accurate than they can prove, could it?
The large margins of error are not only significant for people who are near the .08% legal limit, but also for people at or near 0.15% (legislatively mandated sentencing enhancements) or 0.20% (the old legislatively mandated and current prosecutorial-discretionary enhancement level). Relying on the numbers being produced by these machines is unjustifiable and hurts not only the truly innocent (under .08% and not buzzed), but also leads to wrongful sentencing enhancements.
The general public has been led to believe in the accuracy of a number that comes from a machine that has inherent design flaws, that has admitted margins of error that are huge relative to the 0.08% limit they are used to enforce, and that are based on assumptions that the test-subject is a "typical" person.
"Because these breath test machines, and their air of infallibility to jurors, are not likely going away anytime soon, the practical effect is that a faulty machine might make an arrest unavoidable," said the DUI lawyer.
"If you want to avoid any possibility of conviction, you can't even have one drink before you drive, and then—knowing that you are totally clean of both alcohol and drugs—choose the blood test when given the choice after the roadside breath machine leads to yet another bad arrest."
Policy-wise, eliminating breathalyzers is impractical. There are too many people driving with significant blood alcohol levels where the margin of error is irrelevant for the purpose of deciding whether or not to arrest someone. But the jury instruction to presume guilt needs to be shifted out to at least the 0.09% level, if not 0.10% at a minimum. Better yet, given that this is America; should there ever be a presumption of guilt jury instruction?
"Be safe. Use a designated driver," warns Becker. "But if something goes wrong, let me help you. I'll fight hard to keep you employed and facing the minimal possible disruption to your life."
Bay Area DUI attorney fees can total up to $10,000 or more, depending on the attorney. Matthew Becker charges a flat rate of $2,500 per case if a settlement is the desired outcome or $3,500 if the right to a jury is desired from the start. This helps drivers limit the costs of the defending themselves in a DUI case.
For more information about faulty breath alcohol tests, or for information about any legal service provided by Matthew Becker, contact The Becker Law Practice at (916) 668-4723 or view them on the web at http://www.californiaduilawyers.co, or visit their office located at 25 Cadillac Drive; Suite 270, Sacramento, CA 95825.
About The Becker Law Practice
The Becker Law Practice is an provides representation for clients accused of Driving Under the Influence (DUI), or traffic and camera red light tickets in Sacramento and Bay Area Courts. Matt Becker, a Sacramento, Bay Area and San Jose DUI attorney, has helped dozens of wrongfully ticketed individuals challenge camera red light tickets successfully in addition to defending DUI clients.
# # #