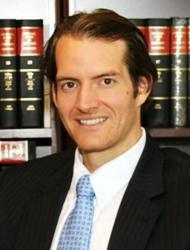 Second time offenders and minors accused of DUI will be allowed to apply for limited driving permits after just 120 days, 15 months sooner than the law previously required.
(PRWEB) October 09, 2012
The Georgia Association for Criminal Defense Lawyers (GACDL) has fought fervently the past two years to make changes to outdated laws concerning DUI license suspensions and related issues. Recently, the State Senate expanded SB 236, which allows certain drivers with suspended licenses to be issued DUI limited driving permits. Changes to the law present the opportunity for those with multiple DUI license suspensions, within a five year period, to obtain limited driving permits 15 months sooner than before.
Licenses suspensions are one of the most common outcomes of a DUI arrest. Often times, license suspensions place heavy burdens on individuals and families, making transportation to important functions very difficult; however, changes to SB 236 may help ease the transition for those accused of drinking and driving in the future.
"Revisions will significantly impact the ability for second time DUI offenders to obtain earlier license reinstatement," says Atlanta second DUI lawyer, Benjamin Von Schuch. "Second time offenders and minors accused of DUI will be allowed to apply for limited driving permits after just 120 days, 15 months sooner than the law previously required."
According to the Georgia Department of Public Safety, during Labor Day weekend the Georgia State Patrol arrested 240 drivers for driving under the influence (DUI) of drugs or alcohol. With the fall holiday season approaching, Georgia State Patrol will continue their fight against impaired driving by revving up patrol across the state during high DUI fatality periods around Halloween, Thanksgiving, and Christmas.
The first DUI conviction for someone 21 years or older in Georgia typically results in a 12 month license suspension. Persons accused of a first DUI offense is immediately eligible for a limited driving permit and can apply to the Georgia Department of Driver Services to reinstatement their driver's license after a 'hard' 120 days suspension and the successful completion of a DUI Alcohol or Drug Use Risk Reduction Program.
Currently, a second DUI requires a much more serious three year suspension with an 18 month 'hard' suspension. After 12 months the individual may apply for an ignition interlock device. Changes to the law mean someone convicted of a second DUI offense within a five year period will have a punishment more similar to first time offenders, with only a 120 day 'hard' suspension required. Then, they become eligible for limited driving privileges.
Limited interlock licenses allow certain persons convicted of DUI to drive to and from work, school, court dates and certain alcohol and drug meetings. Expansions to the limited license permit will also allow these drivers to transport a person of his or her immediate family, who does not have a valid driver's license, to similar places and functions.
"The new DUI license suspension options are a huge step for Georgia DUI law reform," explains the Atlanta DUI attorney Benjamin Von Schuch. "Oftentimes, individuals with suspended licenses drive regardless, because they have no other form of transportation. Our goal for these modifications is to decrease the amount of driving with suspended license violations throughout the state and to help people overcome probationary or suspended license periods, rather than prolonging these times with additional violations."
Revisions go into effect January 1, 2013, but not everyone can obtain these special permits. The Department shall issue a DUI limited driving permit if the application indicates that refusal to issue such permit would cause extreme hardship to the applicant. The permit only becomes available after a 'hard' 120-day suspension of no driving, whatsoever. The applicant must also be enrolled in clinical treatment or DUI court and have the court's permission.
Atlanta underage DUI attorney Benjamin Von Schuch defends informs, "In addition, prior to changes in the law, minors with DUI convictions had to wait 18 months before gaining eligibility for a limited driving permit. Now, they too will have the opportunity to obtain limited driving privileges more rapidly than before."
Benjamin Von Schuch is an Atlanta criminal defense attorney and former state prosecutor, knowledgeable on Georgia DUI defense procedures and the administrative aspect of drivers license suspensions. Benjamin Von Schuch represents individuals accused of driving with a suspended license, DUI, criminal traffic offenses, reckless driving, vehicular homicide and other crimes throughout the Fulton and DeKalb counties.
A person wishing to obtain a limited driving permit after receiving an Atlanta license suspension, or another Georgia license suspension must complete an Application for Limited Driving Permit (O.C.G.A. §40-5-64) with the Georgia Department of Driving Services (DDS). Individuals must apply to the Department immediately after he or she has surrendered his or her driver's license to the court in which the conviction was adjudged or to the Department if the Department has processed the citation or conviction. If a person does not request a hearing with the Department within 10 business days after a Georgia DUI arrest, he or she could automatically lose his or her driving privileges.
For DUI limited driving permits, applicants must submit DDS Form 1126, completed by the convicting court or provide a certified copy of the conviction, unless the DUI conviction is already reflected on the customers' driving record. The fee for all Limited Driving Permits is $25.00, a relatively small price tag on a significant privilege.
To learn more about how to obtain a Georgia limited driving permit, visit the Georgia Department of Driver Services website at http://www.dds.ga.gov.