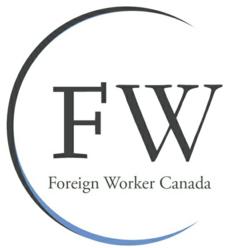 Under the new system, travellers will not even be permitted to board the plane if they are deemed inadmissible
Montreal, QC. (PRWEB) October 31, 2012
Currently, individuals are not screened for inadmissibility prior to travelling to Canada. Individuals who are deemed inadmissible to Canada, can board the plane and land in Canada. This gives them the opportunity to be granted a Temporary Residence Program (TRP) upon point of entry at the discretion of the border officials if they can demonstrate a significant reason to be in Canada.
Under the new system, travellers will not even be permitted to board the plane if they are deemed inadmissible. Travellers will have to punch in their information to a program which will instantaneously assess their eligibility. Those who are admissible to Canada will have to print out the confirmation and present it to the border officials in their respective country. Travellers who are red-flagged will be advised to contact Canadian immigration officials for further information and will be denied access into Canada until their inadmissibility is cleared.
A surprisingly large number of individuals are inadmissible to Canada than one may expect. Most people do not realize that even a minor offence that took place long ago may still render them inadmissible to Canada. In consequence, there are some overlooked criminal offences that may cause an individual to be denied entry to Canada. For example, a past DUI conviction can result in denied entry to Canada.
"We have current cases where people landed in Canada only to be unknowingly deemed as inadmissible to Canada due to a past DUI offence. It is advisable to check for inadmissibility prior to purchasing the plane tickets," explains Marisa Feil, the supervising attorney at FWCanada. Now is the time to resolve any past issues that could render an individual inadmissible to Canada. The process can be relatively lengthy, so to ensure these individuals are not barred from travelling in the future, now is the time to act.
United States and Australia already have similar systems in place. This system is expected to reduce costs as resources are not directed towards inadmissible travellers as this issue is handled prior to departure. Additionally, it is expected to speed up the screening process when 'cleared' individuals land in Canada. Americans will most likely be exempt from this new system, due to the new security deal implemented between US and Canada.
Bill C-45 and this screening process is expected to be fully implemented by the beginning of 2015.
About FWCanada:
FWCanada is a Canadian Immigration Law Firm which provides expertise in immigration services such as Temporary Resident Permits, Criminal Rehabilitation, Study Permits and Work Permits. Marisa Feil and her team ensure that each case is closely evaluated to determine the most relevant program. For more information, contact FWCanada at 1-855-316-3555.
###