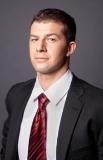 "This ruling rejects an argument by the state that they could stick a needle into the body of any person suspected of DUI, regardless of consent and with no court oversight," said Columbus drunk driving lawyer Brian Joslyn.
Columbus, OH (PRWEB) April 26, 2013
The U.S. Supreme Court decided, in an opinion handed down last week in Missouri v. McNeely (569 U. S. ____ (2013)), that the sole fact that alcohol dissipates into blood over time does not justify a warrantless blood test, and that police must obtain a warrant whenever possible. The decision is a victory for Fourth Amendment protections against unreasonable searches and seizures, said Brian Joslyn, Columbus DUI defense attorney.
"This ruling rejects an argument by the state that they could stick a needle into the body of any person suspected of DUI, regardless of consent and with no court oversight," Joslyn said. "That decision would have been disastrous for constitutional protection, and I'm very glad the Court didn't go that way."
In the McNeely case, the defendant, Tyler McNeely, was stopped by a state trooper in Missouri, according to Court documents. McNeely was unstable, according to the trooper, and was asked to perform a field sobriety test. He consented and failed. McNeely then refused a breath test, as he had a right to do, so the officer took him to a hospital for a blood test. When McNeely refused the blood test, the state trooper order the lab technician to proceed.
At the heart of this case is the concept of "exigent circumstances," Joslyn said, which is a special circumstance that can preclude procedural matters that arise because of the Fourth Amendment protection against unreasonable searches and seizures. One recognized exigent circumstance is preventing the destruction of evidence. In McNeely, the state argued that since alcohol dissipates into the blood over time, evidence against drunk driving suspects is destroyed.
The specific issue of exigent circumstances in blood tests and DUI suspects has come before the Court before, in Schmerber v. California (384 U.S. 757 (1966)). In Schmerber, the suspect had to be taken to the hospital due to injuries. At the hospital, the officer ordered the blood test without a warrant because he did not have the time to seek one. The Court decided that the specific circumstances in that 1966 case constituted an exigent circumstance. In McNeely, however, the state was arguing that dissipation always constitutes an exigent circumstance.
The Court did not overturn Schmerber in McNeely, but it did rule that its finding in Schmerber applied only to the very specific circumstances in that case, and not to the case at hand. In fact, Justice Sonia Sotomayor wrote in her majority opinion that whenever police can "reasonably obtain" a warrant before performing a blood test "without significantly undermining the efficacy of the search," they must do so.
While still allowing for some blood tests to be performed without a warrant to be admissible, the Court's opinion makes the exception very narrow, Joslyn said. The opinion indicates that it must be truly impossible for police to obtain a warrant, he said. The best result, however, was the rejection of the state's horrifying argument, Joslyn said.
"In McNeely, the state was essentially seeking a ruling that police can jam a needle into a DUI suspect's arm — a search so invasive it's literally invading a person's body — without consent and without a warrant, every time," said the Columbus OVI attorney. "The ruling prosecutors was seeking would have essentially tossed the Fourth Amendment in the garbage."
Under the ruling, the Schmerber ruling is very narrow, and in today's world, it may not be a reality at all, Joslyn said.
"Schmerber was decided in 1966," Joslyn said. "You can't tell me, in 2013, with cell phones, texting and email, that it's impossible to promptly get ahold of a judge to sign a warrant. There may be no situation now where blood dissipation is truly an exigent circumstance."
Brian Joslyn, of the Joslyn Law Firm, is a Columbus criminal defense lawyer who represents those accused of operating a vehicle under the influence in Franklin, Delaware, Madison, Pickaway, Fairfield and Licking Counties.