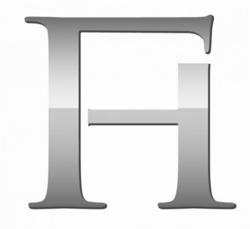 This left the State with no choice but to dismiss all charges against Finebloom & Haenel's client.
Sarasota, Florida (PRWEB) February 26, 2012
Florida DUI defense attorney AnneMarie Rizzo of the law firm of Finebloom & Haenel won a motion argument recently to exclude evidence, resulting in the State Attorney's office dropping outright the DUI Refusal charges against her client.
According to court documents, the defendant was driving home in the late night/early morning hours on Siesta Key when he was observed by a Sarasota Sheriff's deputy making a wide turn from a stop sign. The deputy followed the driver, further observed him swerving over lane lines multiple times, and at this point pulled him over for a traffic infraction.
According to court documents, the deputy made contact with the driver, asked him where he was coming from, and ordered him to hand over his keys, to which the defendant complied. The deputy's report shows at this time he noticed an odor of alcohol emanating from the driver, slurred speech and bloodshot, watery eyes, and said that the driver was fumbling for his documents, such as driver's license and registration. The deputy asked the driver to step out of his vehicle to perform field sobriety tests, and the driver exercised his right to not perform the tests. The deputy then placed him under arrest for DUI, searched him, and found bar receipts in his pockets. The defendant was subsequently asked to perform a breath test, which he refused.
The defendant immediately looked to the aggressive DUI attorneys at Finebloom & Haenel for representation in his fight against these DUI charges. Attorneys AnneMarie Rizzo and David Haenel explained to the client their strategies in their first meeting, and began work on the case right away. After Attorney Rizzo took the sworn deposition of the arresting deputy, she filed a motion to suppress all the evidence based upon his illegal seizure of their client. According to court documents, after hearing arguments from the Prosecutor and Attorney Rizzo, the Judge granted the motion to suppress all the evidence. This left the State with no choice but to dismiss all charges against Finebloom & Haenel's client.
AnneMarie Rizzo
A former Assistant State Attorney, criminal and DUI defense lawyer AnneMarie Rizzo has extensive trial experience in the state of Florida and has earned a reputation as a zealous and aggressive client advocate. She has trained law enforcement officers and prosecutors across the state regarding evidence-based prosecution and trial advocacy in the areas of criminal traffic and domestic violence. A graduate of University of Florida and University of Florida Levin College of Law, she now works with Finebloom & Haenel on the criminal defense side, protecting the rights of clients.
David Haenel
DUI and criminal defense attorney David Haenel graduated in the top of his class from Widener Law School and went on to receive a Master's of Law degree from SUNY Buffalo School of Law. Haenel is a founding partner of Finebloom & Haenel, P.A., has been named a "Rising Star" by Super Lawyers, and is rated "Superb" by clients and other attorneys on Avvo.com. Haenel is a frequent lecturer on DUI and breath test evidence issues, and has authored several books on DUI and DUI defense strategies.
Finebloom & Haenel, P.A.
Founded in 2004, Finebloom & Haenel, P.A. is a Florida criminal defense law firm, representing more than 150 drivers charged with DUI annually. Its team of aggressive attorneys also fights cases involving traffic tickets, license suspensions, habitual traffic offenders, drug charges, juvenile offenses, battery and other crimes. Telephone calls are answered seven days a week, and case consultations are free. Based in Tampa and Sarasota, the firm also has offices throughout Florida in Clearwater and Orlando.
###