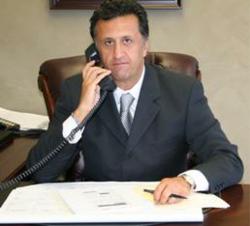 Los Angeles, CA (PRWEB) March 12, 2012
Every time that a driver gets behind the wheel they are expected to abide by all of the laws that are meant to keep the public safe. Even so, many drivers are going to find that a momentary lapse in judgment is going to result in some type of traffic ticket. When this ticket happens to be a DUI, many California residents are going to be unsure of where to turn or what to do next. This is why the leading Los Angeles DUI lawyer, Amir Soleimanian, is now offering all locals free consultations on DUI cases this spring.
According to the California Office of Traffic Safety, the number of DUI arrests and convictions has gone up dramatically in recent years due to millions of dollars in grants handed out by this office. Law enforcement agencies from around the state are spending more time, energy, and money than ever on DUI checkpoints and saturation patrols. This means that many drivers are now finding themselves in a perilous legal situation and unsure of their legal rights and obligations. In order to help drivers take that first step towards clearing their name, the most trusted DUI attorney in Los Angeles and his network of DUI attorneys are now offering all drivers free consultations.
The Law Offices of Amir Soleimanian has protected countless drivers for tickets of all types. Every single case is slightly different though, and that is why many drivers have begun turning to Mr. Ticket in order to receive the attention and energy that is required to beat one of these serious charges.
With free consultations on all DUI cases this spring, drivers are now finding that these charges are not as difficult and life-altering as they once were.
About Amir Soleimanian, DUI Attorney Los Angeles
Amir Soleimanian has made a name for himself as best DUI attorney in the state by providing every client with the expertise and energy that they need to beat their charges. He also remains a proud member of the Better Business Bureau, California Board of Legal Specialization, and the California Trucking Association.
Contact Amir Soleimanian, DUI Lawyer Los Angeles
Visit http://duidwilawyercalifornia.com or call (800) 828-5525 for more information about this free consultation.