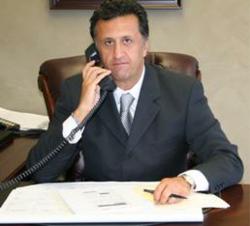 Santa Clarita, CA (PRWEB) April 30, 2012
As with most criminal and civil laws, traffic laws follow a graduated scale of penalties for those that continue to commit the same violations. This is also true for some of the more severe misdemeanors and felonies that drivers may receive which can turn into serious charges in the case of repeat offenders. This is why Santa Clarita DUI attorney, Amir Soleimanian, is now offering all of those with multiple DUIs the legal representation that they need to reduce their charges and get their life back in order.
Even a single DUI or DWI charge is going to be devastating for many. Some of the initial fines and fees are going to run as high as $1,000 or more. Lingering costs, such as huge increases to one's insurance premiums, can cost even more. Recent laws that have come into effect this spring also allow judges to revoke a driver's license for as long as 10 years if they have prior offenses. Anyone that is looking at facing a second, third, or fourth DUI conviction within a 10 year period is going to need a DUI lawyer that understands just how life-altering one of these charges can truly be.
DUI attorney in Santa Clarita, Amir Soleimanian has a long list of positive verdicts for countless DUI charges, no matter their severity. His legal practice works within all counties and courthouses throughout the state and understands the types of tactics that must be employed to build unbeatable cases.
Drivers that are under threat of receiving an additional DUI this summer should not take these charges lightly. They are going to need the services of an experienced attorney from the Law Offices of Amir Soleimanian and Associates to protect their record and their future.
About Mr. Ticket, DUI Lawyer Santa Clarita
With over 20 years of experienced in the automobile industry, Amir Soleimanian has made a name as the number one DUI lawyer in the state by offering every single client the time and energy that they deserve in order to be able to walk out of the courthouse with a positive verdict.
Visit http://duidwilawyercalifornia.com or call (800) 828-5525 to learn more about the consequences of DUI charges and how this attorney can help.