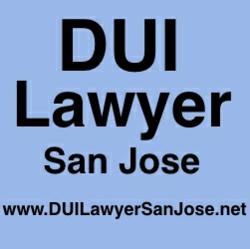 DUILawyerSanJose.net provides the resources to help visitors locate local practicing attorneys who are familiar with law enforcement procedures and prosecution.
San Jose, CA (PRWEB) April 10, 2013
DUILawyerSanJose.net announced the grand opening of their online resource center which provides information to people charged with drunk driving. Individuals facing DUI convictions need to be informed regarding their legal rights and understand how to find the best attorney in San Jose California.
While drinking and driving is never a good combination, people can misjudge the amount of alcohol consumed. DUI Lawyer San Jose provides the resources people need when they make mistakes and must face the consequences.
The San Jose DUI lawyer website is especially helpful to visitors of the city and those who are new to the area. Being unfamiliar with local DUI law firms makes it challenging to find a lawyer during times of duress.
Locating a Bay Area attorney who places their clients' needs at the forefront to ensure they receive due process is essential. Lawyers will carefully review evidence to make certain police officers complied with departmental policies during the time of arrest.
Along with improper police procedures, San Jose DUI lawyers can assess if there was lack of probable cause or invalid chemical test evidence which could lead to having charges dismissed or reduced.
DUILawyerSanJose.net provides the resources to help visitors locate local practicing attorneys who are familiar with law enforcement procedures and prosecution.
Punishments depend on the type of DUI involved. The state of California categorizes offenses as: Underage DUI, Second DUI, Felony DUI, DUI Refusal, and Drunk in Public.
In Santa Clara County, a DUI conviction carries stiff penalties. If additional factors are involved, such as having a child under the age of 14 in the car, high blood alcohol content, or accidents with injury, the punishment is substantially increased.
California has zero tolerance for underage DUI and punishments are harsh. At minimum, an underage drinking and driving conviction will result in a suspended license, $1,000 fine, and required attendance in driving safety classes.
Adults convicted of a first DUI offense will be incarcerated for a minimum of 48 hours and up to six months. Furthermore, their license will be suspended for 4 to 12 months and they will be placed on probation for 3 to 5 years. Then, there are the costs for mandatory drunk driving programs, court fees, fines, penalties, and legal expenses.
No one condones driving under the influence of drugs or alcohol, but it can be easy to underestimate how these substances affect the ability to operate a motor vehicle. That extra glass of wine or after dinner cocktail can be enough to raise blood alcohol levels above the legal limit.
DUI Lawyer San Jose supplies the information people need when facing charges of driving under the influence. Visitors can find out:

Important actions to take following their DUI arrest
Top questions to ask a San Jose defense attorney
Punishments associated with drinking under the influence in Santa Clara County
Consequences of being convicted of DUI offenses
What can happen without adequate legal representation
San Jose DUI attorneys have the skills needed to help lessen or eliminate charges associated with alcohol and drug related arrests. Locating the right lawyer helps defendants avoid accidentally waiving their rights or facing tougher sentences and higher fines.
DUILawyersSanJose.net is available around the clock to help people who have been charged with driving under the influence or public intoxication. Defendants who become educated about California DUI laws and take time to locate the most suitable lawyer will increase their chances of reducing the penalties associated with the crime.
Click here to learn more about hiring the best San Jose DUI lawyer for you.
Discover an unbiased opinion with important tips here: http://www.DUILawyerSanJose.net with researched information and suggestion on how you should hire the best DUI attorney that you can afford for your case. Always do your due diligence prior to interviewing the top attorneys in San Jose, CA.