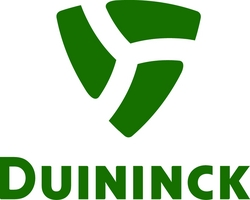 Minneapolis, MN (PRWEB) February 3, 2009
The corporate identity created for Duininck Golf represents the company's guiding philosophical beliefs: strength, dependability and integrity. The newly designed website features Duininck Golf's three Golf Digest award recipients, The Meadows at Mystic Lake, MN, The Oaks in Madison, WI, and Prairie Highlands in Olathe, KS. A total of twelve renovation and new build courses are displayed on the website, along with a variety of corresponding course photographs. Duininck Golf accomplishments include major reconstruction on Interlachen Country Club, the 2008 US Women's Open host. Duininck Golf has also made renovations to Stonebridge Golf Club in New Orleans, LA, a 27-hole course with previously unstable and swampy soil conditions, and to the upscale Wayzata Country Club in Minnesota.
About Duininck Golf:
Duininck Golf has been building and renovating golf courses across America for more than 20 years. Always eager to rise to a challenge, Duininck Golf has turned swamps, landfill and even solid rock into tantalizing play. Behind some of the finest names in course design, Duininck Golf brings a wealth of creativity, resources and ingenuity to every course they undertake, on time and on budget.
About Initio Advertising:
Initio opened its doors in 1990, with the vision of beginning an agency that integrated advertising and design, and focusing on building strong brands. Over the past 18 years, this philosophy has led to assignments from clients large and small, and has helped Initio grow into a full-service advertising agency employing nearly 20 professionals.
Judd Duininck
phone: 800.212.9304 Ext. 1343
Media Contacts:
Tom Chapman
phone 612.339.7195
###