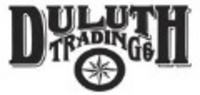 Tradesmen and hobbyists spend a huge chunk of change on tools
BELLEVILLE, Wis. (PRWEB) March 19, 2008
The Torture Tests were designed to prove the strength and durability of Duluth Trading Company's job-tough, job-smart line of gear and work apparel for discriminating tradesmen and hobbyists. Other Torture Tests involve pushups on a bed of nails wearing DTPro(TM) Work Gloves, steamrolling an "uncrushable" Crusher hat and a "wild horses" suspenders test, viewable at duluthtrading.com.
"Tradesmen and hobbyists spend a huge chunk of change on tools," said Mike Hollenstein, Vice President of Product Development for Duluth Trading Company. "These guys need to protect their tools. The Crash Test Tote is like iron-clad insurance for the tradesman's most valuable business investment."
The Crash Test Tote is named for its material, the same crash-tested seat belt webbing people trust their lives to every day. Duluth Trading Company has earned a reputation for using the strongest materials available to create products designed for tough tradesmen. "When we got a hold of the 1.2mm industrial-strength polyester webbing used in seat belts, we knew it could stand up to the rigors of the jobsite as a performance material," said Hollenstein. All elements of the Crash Test Tote are made of these virtually indestructible seat belts, including the handles.
In the Crash Test Tote Torture Test, this utility tote was first loaded with 180 lbs. of sand and then dragged by a rope behind a Chevy Silverado down a rural county road. The Crash Test Tote endured more than two miles of all-terrain dragging before one of the handles broke. It was then loaded with a 250-pound, '66 Chevy V8 engine block and hoisted 4 feet off the ground without faltering.
"Our Torture Tests arose out of a call, really a challenge, from tradesmen to show what a product can do - not just tell," said Hollenstein. "Many products that claim to be jobsite tough aren't even tested. We go one step further to test the limits of our products. Some are tougher than we thought; a few could be beefed up even more."
About Duluth Trading Company
Duluth Trading Company is a bright idea started by tradesmen in 1991. The first catalog included just nine tool organizers that were field-tested by a gaggle of grizzly construction men and hard-as-nails tradesmen. Still tradesman-tested and approved, Duluth has expanded its offering to include hundreds of unique clothing items, tool and car organizers and handy gadgets. Signature products include the Longtail T(R) (the cure for a common ailment plaguing plumbers), Ballroom Jeans (comfy crotch gusset for crouching without singing soprano) and Fire Hose(R) Workwear (made from tough Fire Hose material). Duluth Trading Company is headquartered in Belleville, Wisconsin to accommodate its crack staff, customer-friendly call center and 70,000-square foot warehouse.
Editor's Note: Images and footage are available at duluthtrading.com/press.