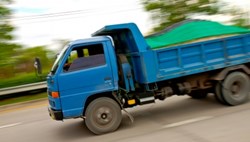 This new contractual arrangement that has been secured is designed to remove delays that can happen with renting a dumpster.
Edison, New Jersey (PRWEB) November 15, 2012
Dumpsters play a part in daily business in many cities and towns in the U.S. and one company has expanded its rental services. The DumpsterRentalQuotes.com company announces new dumpster hauler contracts are now in place for dumpster rentals. This new effort is allowing a broader reach for residential and commercial services in more states due to the hauler network that has been created. More information can be found at http://www.dumpsterrentalquotes.com/dumpster-search-state.
This new change is expected to impact the pricing and availability for trash containers of all sizes. Pricing will now be lower and same day delivery is possible.
"Our business model is directly impacted by the new contract terms," said a representative of the DumpsterRentalQuotes.com website.
The amount of dumpster haulers that are available in the U.S. has reduced in recent years due to buyouts and a slowed economy. Some city services have merged together and others remain independent trash hauling and collection companies. This new contractual arrangement that has been secured is designed to remove delays that can happen with renting a dumpster and streamline all available services into more locations in the U.S.
Negotiations with dumpster delivery companies typically took place offline and through intermediaries. Companies that request short rental duration or same day delivery could be disadvantaged working through a worn out offline system. Part of the innovations that have taken place online for the Dumpster Rental Quotes company includes a new and improved website. Easier search breakdowns of states and cities is helping those researching rentals to get information faster.
The trash removal industry is known to have hidden fees that are separate from the actual rental of an approved trash container. Companies that inquire about dumpster rentals can often be quoted one price and a higher price is what is ultimately charged. These higher fees can result from fuel surcharges, local taxation and daily dumpster charges that are not always include in standard offline quotations.
One way that the DumpsterRentalQuotes.com website has helped to eliminate this problem is by staffing its company with trash removal specialists. Instead of maintaining a call center, all workers that respond to calls or online inquiries have experience in the trash removal industry. This new effort is now making it simpler to get detailed pricing for any city or town in the United States for residential or commercial dumpster rentals.
The new hauler contracts that have been secured are effective immediately. All quotations that are delivered online or by toll free number through the Dumpster Rental Quotes website will have updated lower pricing that reflects the new contracts. Companies or individuals that are researching dumpster rental information or that would like to receive a quote can now call 1-800-748-9909 or visit http://www.dumpsterrentalquotes.com/dumpster-rental-information.
About Dumpster Rental Quotes
The Dumpster Rental Quotes company first launched its website in 2009. Annual growth and investments back into this company have allowed growth over the past 3 years. The experts that own and operate this company are trash removal specialists that work hands on to make rentals cheaper and easier. The new hiring of a web team has helped the Dumpster Rental Quotes website to respond faster to quotation inquiries as well as provide immediate phone support offline. The Dumpster Rental Quotes company is used by residential and commercial customers.