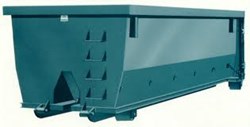 Companies in and around the San Antonio area can now benefit from these new services.
San Antonio, Texas (PRWEB) October 11, 2012
Dumpster rental is now designed to be easier for San Antonio companies through the DumpsterRentalQuotes.com website. This company has improved its services to help business owners that rent dumpsters online. The informative pricing information and construction of a customized quote system are now helping the DumpsterRentalQuotes.com website to produce quotes faster and with more accuracy for business customers. Companies in and around the San Antonio area can now benefit from these new services. More information about DumpsterRentalQuotes.com or services in Texas can be found at this link http://www.dumpsterrentalquotes.com/texas/dumpster-rentals-san-antonio-tx.
The trash removal industry is one that has grown annually for the past 30 years according to industry data. The increases in population have put more emphasis on both commercial and residential rentals of dumpsters. City trash collection services are not always used by companies that do not have a daily need for trash removal.
Companies like Dumpster Rental Quotes are one example of ways that small businesses can obtain affordable dumpsters without requiring a long-term commitment for trash removal services. The improved quotation system from the DumpsterRentalQuotes.com website now includes more city specific data to help business plan trash removal budgets.
Pricing is one area of the dumpster industry that is not yet consistent. There is no national benchmark that companies use to provide a base level of pricing information upon request. The private nature of the dumpster rental industry can bring difficulties for companies that want a range of pricing to review.
Part of the new information upgrade for businesses at the DumpsterRentalQuotes.com website includes immediate access to pricing through the toll-free phone number quotes now available. A directory of pricing is maintained by the Dumpster Rental Quotes staff to use as a starting point for commercial dumpster rental.
The fees that are involved with a basic trash container can vary depending on the location of a business owner. The initial rental fee typically includes the delivery of a dumpster and usage for up to two weeks in length. Some companies do not include pickup fees, local fees or taxes that could be assessed in the actual dumpster rental total budget.
The trash removal experts at the Dumpster Rental Quotes website have improved fee information and now are able to provide more accurate secondary fee information to businesses renting dumpsters online.
A new Cash Saving Tips section has been added to the DumpsterRentalQuotes.com website that provides additional information on how a company can save money on San Antonio dumpster rental if they do not choose to rent through the Dumpster Rental Quotes website.
About Dumpster Rental Quotes
Dumpster rentals are the core of the Dumpster Rental Quotes website. This new and improved resource was built for residential and commercial customers to use for expert trash removal service. The DumpsterRentalQuotes.com website is updated daily with informative content and city specific information to help customers in over 23 U.S. states to get accurate dumpster information. A trained team of experts is behind the customer service available through the Dumpster Rental Quotes website to provide immediate help to those that rent dumpsters online.