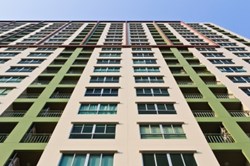 Online quotes for dumpsters is a new service that some companies have the technology to offer online.
Miami, Florida (PRWEB) November 02, 2012
Business owners and homeowners in Miami will now have the expertise of the City Dumpster Service to use when a dumpster rental is needed. This trash removal company has entered into relationships with local haulers in Miami to offer dumpster rental services. This dumpster rentals in Miami, FL service is effective immediately and is part of a new expansion by the City Dumpster Service. Business owners or homeowners that require a dumpster rental can follow this link on the City Dumpster Service website for more information http://www.dumpsterrentalquotes.com/florida/dumpster-rentals-miami-fl.
Trash management is offered in every city in the United States and these efforts are controlled by local operators. City contracts help extend trash pickup services to residents and business owners that require general trash removal. For companies that manufacture goods, larger trash containers are usually required to get rid of the production waste that can accumulate each day.
Construction dumpsters and other larger trash containers are now offered through the City Dumpster Service. This effort is designed to help businesses with large amounts of trash to be removed.
The coastal weather in states like Florida is one factor that contributes to construction industry growth. Homeowners that make changes to existing roof structures or that complete additional home improvement projects require a safe way to remove the leftover materials.
Not all roofing companies or contracting companies offer trash removal or containment services for a residential job. The City Dumpster Service now rents residential dumpsters to homeowners that can be used for removal of a variety of leftover construction materials.
Online quotes for dumpsters is a new service that some companies have the technology to offer online. A recent upgrade to the City Dumpster Service website is making it possible for residential and commercial quotes to be generated with the help of a new quote system. An experienced staff of trash removal experts handles the incoming quotation requests and is able to provide helpful rental information.
The addition of local hauler fees, taxes and delivery fees that are generally not included in average offline quotes are included in the information that is presented on the City Dumpster Service website.
The new expansion into the city of Miami, FL by the City Dumpster Service is part of a larger effort that has been underway since the early part of 2012. Additional Florida cities like Daytona, Jacksonville and Fort Myers have been added to the serviceable cities that are now available for dumpster rental and delivery by the City Dumpster Service company. They also service other cities in Florida, you can see them here.
About City Dumpster Service
The City Dumpster Service is now offered in over 23 U.S. states and this number grows semi-annually. Expert trash removal is the core business model of this company that was first established online in 2009. With decades of offline trash removal experience, the owners of the City Dumpster Service website launched the online portion of their company. The online services are available for dumpster quotes, sizing information and other helpful information used for residential and commercial rentals. The City Dumpster Service website employs a complete staff of professionals that personally assist every customer. You'll find their video channel here. http://www.youtube.com/user/DumpsterRentalQuotes