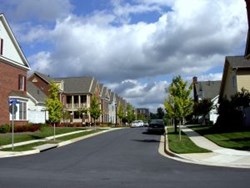 The actual size of each dumpster is priced according to specific calculations that are put in place by each hauler.
Daytona Beach, Florida (PRWEB) October 30, 2012
Homeowners in Daytona Beach will now get to take advantage of lower dumpster rental pricing from one local company. The City Dumpster Service has lowered its homeowner rental pricing by reaching new deals with dumpster haulers. This price change is expected to affect homeowners in Volusia County as well as surrounding counties in North Florida. This expansion of the City Dumpster Service is designed to help more homeowners obtain dumpsters faster than usual and at lower prices. This price change and online quotes can now be obtained from this link at the City Dumpster Website http://www.dumpsterrentalquotes.com/florida/dumpster-rentals-daytona-beach-fl.
Home improvement projects are one way that some homeowners use to increase the value of their home. Along with these projects comes the need to remove the debris or accumulated trash. While the average homeowner has local trash collection services, much of the trash that is leftover from construction projects must be disposed of in separate containers.
These containers are supplied by the City Dumpster Service in various sizes to meet the needs of nearly any type of trash removal. The actual size of each dumpster is priced according to specific calculations that are put in place by each hauler.
Property owners that invest in landscaping and other improvement jobs to their property in North Florida usually hire third party companies to complete the improvements. Some homeowners find out that some companies require extra fees to remove the debris that is taken out or leftover from new installations to the property.
One way that the City Dumpster Service is helping homeowners with this issue is by providing short and long-term rentals. A roll off, construction or front load dumpster can be used as a one day rental or extended for a period of a month or more to remove trash safety without third party cleanup fees.
Some of the 67 counties in Florida have municipal and local ordinance fees that can be assed for rented dumpsters. A dumpster placed near a street, public building or other area that is sanctioned as public property can be charged a fee. The City Dumpster Service is helping Florida homeowners to become aware of these fees and uses a database to determine what fees could be assessed for a rental. This is designed to help lower the overall fees paid by a renter.
Homeowners that research dumpster rentals online can now benefit from the upgrade to the City Dumpster Service website. Apart from daily updates, the company website now includes special cost saving information that any homeowner can use with any dumpster rental agency to help secure the best pricing. A series of questions and detailed answers is also provided to help educate homeowners doing research for an upcoming dumpster rental removal request. They service areas all over Florida
About City Dumpster Service
Trash removal experts started the City Dumpster Service with the goal of offering affordable rentals to homeowners and business owners. This company now offers services in more than 23 states in the United States. By working with an extended team of specialists, the City Dumpster Service has been able to innovate and upgrade its company operations to help make dumpster rental easier. A 2012 upgrade to the company website is providing more information about the process of rentals and the expediting for submitted quotes. See their videos here. http://www.youtube.com/user/DumpsterRentalQuotes