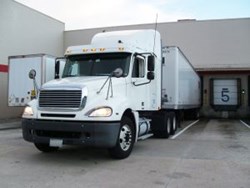 The DumpsterRentalQuotes.com website includes information for homeowners and construction companies to use when researching rental pricing.
Mobile, Alabama (PRWEB) October 26, 2012
Renting a dumpster for Mobile, AL residents will now be cheaper online. The Dumpster Rental Quotes company has updated its pricing structure to include lower prices. Deals have been put in place with Mobile area haulers that are able to offer discounted services. The dumpster rental industry is strong in states like Alabama and the DumpsterRentalQuotes.com website has expanded into the state. The new prices are available for both homeowners and business owners to take advantage of when renting any size dumpster. More information can be obtained about the pricing at this link: http://www.dumpsterrentalquotes.com/alabama/dumpster-rentals-mobile-al.
Companies typically use dumpsters to remove daily trash accumulation that is too large or unable to be removed by city dumpster companies. Most rented dumpsters are larger in size compared with ones offered by standard trash collection companies. One disadvantage to long-term dumpster rental can be the higher costs that are involved. Some companies use extended contracts that can be up to one year in length.
The Dumpster Rental Quotes website provides rental terms that are shorter in duration to help reduce the overall cost of removing trash from a business location. This effort is one alternative that companies can select when planning trash removal budgets each quarter.
Haulers that transport dumpsters to commercial and residential locations function as the middlemen between rental agencies and customers. Apart from a standard rental fee, factors like distance or length of rental might not be included in an average price quote. A business owner or homeowner that receives more than one quote for rental could find fluctuations in the price due to these factors.
The new and improved hauler contracts that are in place by the Dumpster Rental Quotes company are designed to eliminate speculation about fees and included any additional fees related to hauler contract. You can also find information for other cities here.
Commercial trash removal is one side of the trash collection industry. Homeowners as well as construction companies can rely on trash containers to remove yard waste or construction debris. The placement of a dumpster near a county road or other municipal area could increase the cost of a rental due to local taxes or ordinance fees.
The DumpsterRentalQuotes.com website includes information for homeowners and construction companies to use when researching rental pricing. New city specific pages have been created online that explain many of the hidden issues with renting a dumpster.
These streamlined services are part of the new and improved Dumpster Rental Quotes company website. Both online and toll-free telephone quotes are generated by the staff daily to help those in Mobile, Birmingham and other Alabama cities get an accurate price and delivery for a trash container. Renters interested in additional cash saving tips can access this brand new page on the DumpsterRentalQuotes.com website.
About Dumpster Rental Quotes
Renting dumpsters online is one way that the Dumpster Rental Quotes company has expanded its company operations into multiple U.S. states. The ability to provide lower priced rentals to residential and commercial customers is one benefit this company provides. By staffing the company with trash removal specialists, the Dumpster Rental Quotes company is able to provide the services that customers demand from a dumpster rental company. The owners of this agency have more than 20 years of experience in the trash removal business and continuously upgrade company operations to exceed customer expectations.