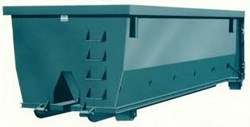 The City Dumpster Service has improved its rental capabilities by adding an easy to use online quote system.
Phoenix, Arizona (PRWEB) October 03, 2012
Dumpster rentals might be something that homeowners relate to corporations and small business owners to remove large amounts of trash. One company with an expanding presence in Phoenix is helping to bring affordable dumpsters to homeowners. The City Dumpster Service is now offering dumpster rentals in Phoenix, AZ as part of a new company expansion. Homeowners that are using dumpsters to remove general debris, construction waste and annual cleanup can now rent dumpsters at affordable prices from the City Dumpster Service website. A direct link to the services now offered in Phoenix can be found at this link http://www.dumpsterrentalquotes.com/arizona/dumpster-rentals-phoenix-az.
Home improvement projects are one type of scenario where dumpsters play a bigger role than most people realize. Most local and regional trash removal agencies put strict limitations on the size of trash and type of trash that can be removed. Debris or other waste that exceeds the available types and sizes must be removed by third party companies. Renting a dumpster is a process of elimination for most homeowners that must call and get manual quotes from multiple companies that hopefully service their local area.
The City Dumpster Service has improved its rental capabilities by adding an easy to use online quote system and toll free number. Homeowners that are new to dumpster rental can quickly get the right size dumpster for their intended use.
Pricing has yet to be uniform in the dumpster rental industry according to market research data. Those new to dumpster rental can learn quickly the complexities of pricing that is involved. It is traditional for businesses to receive long-term contracts for dumpster rental that include waste disposal fees. The size of the contract often dictates what is included in the cost. Homeowners often pay higher rates due to the removal of residential waste that must be taken to special landfills. Some dumpster rental companies do not include these fees in dumpster quotes.
The City Dumpster Service website now generates accurate quotes that include alternative fee information to help homeowners plan a trash removal budget.
A new website expansion has taken place online for City Dumpster Service. Apart from the growth in the state of Arizona, this trash removal company has added support for more than 22 additional U.S. states. This information can be accessed 365 days a year and a newly trained staff is available to assist with dumpster rental questions, quotes or concerns. These improvements are expected to help increase company revenues and streamline client-customer interaction for the dumpster rental community.
About City Dumpster Service
Local dumpster rental services has helped the City Dumpster Service to expand its business operations over the past five years. This trash removal company has hired a [team of experts that have helped to expand trash removal services into 22 U.S. states. A new and improved City Dumpster Service website was launched in 2012 to help speed up the rental time for residential and commercial dumpster rental. A highly accurate quote system was developed to provide pricing information that business owners and homeowners can use to develop budgets that do not change unexpectedly due to price increases.