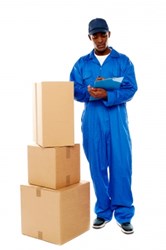 Online quotations is a new service that is provided directly on the DumpsterRentalQuotes.com website.
Sarasota, Florida (PRWEB) November 03, 2012
Dumpster rentals are now available from the Dumpster Rental Quotes company in Sarasota, FL. This expert trash removal agency has now moved its services into the Sarasota area to help homeowners and business owners find appropriate size dumpsters for trash removal. This new service is part of a larger expansion that has helped the Dumpster Rental Quotes company to expand into multiple states since early 2012. This dumpster rental company is now offering its affordable pricing and technologically advanced website to FL residents. More information can be found by going to this link online http://www.dumpsterrentalquotes.com/florida/dumpster-rentals-sarasota-fl.
Housing data in Florida is beginning to improve and many construction companies are building new homes or offering services to repair older ones. These home construction projects are helping companies like Dumpster Rental Quotes to provide more assistance for trash removal.
The general debris that is accumulated when homes are built or remodeled is usually not accepted by standard city trash services due to the large size and unpredictable materials. Larger dumpsters are often used in these circumstances to provide the temporary trash storage space that companies require on a job site.
The rental of a dumpster for cleanup services can be one service that is easily overlooked for trash removal. Homeowners or business owners that have special events or other gatherings could underestimate the amount of trash that can be collected. The Dumpster Rental quotes company now offers multiple sizes of dumpsters that can be used for commercial or residential trash collection. These new sizing options are designed to keep costs at a minimum since pricing is based on the amount of cubic yards of a container.
Online quotations is a new service that is provided directly on the DumpsterRentalQuotes.com website. This improved quotation system puts homeowners or business owners in touch instantly with a trained staff that automates the pricing and selection process. A helpful cost saving guide is now part of the offerings from the Dumpster Rental Quotes website. This guide can be useful for learning ways to reduce the price of dumpster rental when renting through third party companies.
The new services that are offered to citizens of Sarasota, FL are in combination with the services offered in other Florida cities. Expansions into Daytona Beach, Fort Myers and Gainesville have also contributed to the service area that the Dumpster Rental Quotes company now operates. You'll find other cities here.
About Dumpster Rental Quotes
The Dumpster Rental Quotes company opened its website in 2009 and has grown this online portion of its company in the past 3 years. Businesses and homeowners in 23 U.S. states have access to the affordable front load, roll off and construction dumpsters that are rented daily by the Dumpster Rental Quotes company. As part of a new expansion, this company has grown its services into several key markets in the United States. By staffing expert employees and keeping pricing low, the Dumpster Rental Quotes company has been able to maintain its lead as one of the most used dumpster rental companies in the U.S. Check out their video channel here. http://www.youtube.com/user/DumpsterRentalQuotes