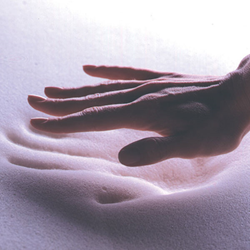 Sleep is one of the most precious parts of life
(PRWEB UK) 19 October 2012
Energy levels are something that seem to get zapped away during the autumn months and that great need to hibernate sets in. Sleep is one of the most precious parts of life. Drifting off into a world of slumber to finally rest away from the day to day pressures of life. The health benefits associated with sleep are vast; enhanced concentration, improved mood and best of all, increased energy levels.
1. Wind Down
In today's fast paced environment everyone is used to running around multitasking at 100 miles per hour, however, in order to get a great night's sleep it's important to wind down before heading to bed. Turn the computer off and read a book, these actions should help to avoid that frustrating situation of lying awake at night, willing our body to sleep.
2. A Comfy Bed
There is nothing quite like sinking into a comfy bed. Having the perfect bedding and mattress are of paramount importance as they can help to create a great night's rest. However, it is not always possible to splash out on a brand new, top of the range mattress. Luckily, Dunelm offer some wonderful memory foam mattress toppers that present great value for money whilst also enhancing the feel and quality of the existing mattress, allowing you to drift off into a relaxing slumber.
3. Darkness
One of the main reasons that people experience disturbed sleeping patterns is due to an increased amount of light seeping through the blinds or curtains, be that from a street lamp or a natural source. The problems associated with this type of light infiltration are increased over the weekend, with the sun rising, forcing us to wake a lot sooner than desired! A simple solution to this is to invest in a blackout roller blind.
4. A Long Hot Soak in the Bath
One of the best ways to ensure a relaxed and dozy body before bed is to take a long hot bath. The rise and fall of the body's temperature will help to increase the levels of lethargy that the body experiences. Team this with some relaxing lavender bubble bath and a selection of therapeutic candles and you'll be dozing soundly in your bed in no time.
5. Increase your Water Intake
It is advised that around 2 litres of water are consumed per day. This will help to ensure that any sleep remnants are blasted away whilst also helping to maintain a level of alertness. Tiredness can be a vicious circle; people often wake in the morning feeling tired and lethargic. The first thing that many choose, to counteract this sluggish sensation is a cup of tea or coffee. However, the more caffeine that is drunk throughout the day, the harder it will become to get a good night's sleep. Try and break this routine by replacing the morning coffee with a glass of lemon and water and you'll soon see the impact come bedtime.