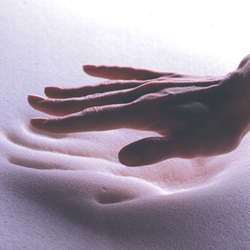 Many people's snoring habits will be at their height when sleeping on their back
(PRWEB UK) 22 April 2013
Snoring is something that many people in the UK are affected by, Dunelm are here to help with some top tips for a quieter and more relaxing night's rest.
1. Adjust your sleeping position
Many people's snoring habits will be at their height when sleeping on their back, consequently, it is advised to sleep on your side thus allowing your airways to open and the chances of snoring to reduce. It is important to be comfortable whilst sleeping, so it is advised that you invest in a quality pillow that will both support your neck and create a comfortable resting place for your head. Dunelm recommends the Comfort Zone pillow which is praised for its orthopaedic properties and comfort levels. It is advised that you use a firm pillow for sleeping on your side to help create the optimum position to stop snoring.
2. Create a comfy haven in your bed
Comfort is often hailed as the key to a great night's sleep; however the benefits of a comfy bed can also be linked to a reduction in snoring. It is important that the body is supported throughout the night allowing you to remain in one comfortable position. This will help to ensure that you continue sleeping blissfully on your side; thereby reducing the chances that you will start to snore. A memory foam mattress topper such as these http://www.dunelm-mill.com/shop/bedding/memory-foam/ is the ideal addition to any bed, as the body shaping properties of the material will ensure you remain supported throughout the night, while the flexibility of the topper means it can be added to any mattress no matter the age, quality or size. Memory foam mattress toppers are available in a range of sizes from single to super king size.
3. Anti-allergy bedding
A common cause of snoring is often related to dust particles found around the home. It is important to ensure that the correct type of bedding is used to help fight against any allergens found in the bedroom. Anti allergy bed linen is the ideal choice for those that suffer from snoring, as the robust dust mite resistant material is praised for keeping these persistent bugs at bay and ease of cleaning, whilst still maintaining an optimum level of comfort.
4. Give your bedroom a deep clean
Dust, pollen and pet hair particles can create breathing difficulties and encourage or worsen snoring. It is therefore important to keep your bedroom as free from these allergens as possible. Invest in a steam mop to give your room a deep clean, ridding your home of any pesky dust mites. The high temperature steam will help to kill bacteria and can be used on many different surfaces from curtains to carpet and even bedding.