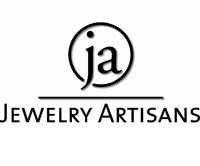 Took Us From Worst to First
with 1,000% return on investment."
Atlanta, GA (PRWEB) October 19, 2011
Vayu Media's internet marketing strategies have led to the business expansion of Jewelry Artisans' eCommerce business. Jewelry Artisans is a traditional but unique Atlanta jeweler that has relied on its reputation and foot traffic in the past. However, last year Jewelery Artisans decided to expand their footprint on the web.
Jewelry Artisans, a virtually unknown Atlanta retail company, joined together with Vayu Media, working towards higher search rankings and revenue growth. Prior to their engagement with Vayu, Jewelry Artisans one of the quality Dunwoody Jewelers did not rank online for any competitive keywords. Now, they enjoy the benefits of being an undisputed leader with top No.1 Google rankings for 12 desired keywords that help drive business into the store.
"Vayu is probably one of the best companies I've ever worked with—Efficiency, professionalism and quality of work set them apart. And they fulfill their promise. Took Us From Worst to First with 1,000% return on investment." explained Jamie Kresl, Owner, Jewelry Artisans
"We always enjoy receiving this type of feedback from our clients. The economy has hit a lot of retailers really hard. Some have chosen to scale back their advertising budgets but others have been able to take advantage of the lower advertising competition and become market leaders" commented Jennifer Dunphy, VP of Marketing at Vayu Media. Atlanta SEO company Vayu Media has developed an expertise in internet marketing strategies for retailers. Vayu Media focuses on middle market companies ranging from $5-500M in annual revenue.
In a down economy, being a luxury business is tough, however, Jewelry Artisans' results from SEO have made a strong impact on sales. For a small one-store location retailer, to be able to generate in excess of $120,000/year high margin revenue is extremely valuable, especially when it comes from foot traffic generated online. After their engagement with Vayu Media, Jewelry Artisans are able to drive revenue and stand out in a competitive industry with their growing web presence.
If you would like to find out how SEO could help to grow your retail business contact Vayu Media at 800.456.1563 or email info(at)vayumedia(dot)com.
###